Foreign Languages Curriculum
What do we want to achieve?
A challenging and engaging curriculum which creates confident and able linguists.

A curriculum which develops a love of the spoken and written language.

A curriculum which engages pupils in the culture of French and German speaking countries.

A curriculum that supports pupils with the three pillars of language learning: phonics, grammar and vocabulary.

A curriculum which allows all pupils, no matter what ability or classroom they find themselves in, to make the best possible progress
 What skills and knowledge will pupils develop?
Key skills are: listening, speaking, reading and writing.

Within these key assessed skill areas, pupils develop the skills to express themselves and their opinions on a range of relevant and  contemporary topics.  

Pupils learn about key grammatical concepts, broadening their understanding of the intricacies of their mother tongue, as well as the target language.

Pupils develop a knowledge of the phonetic intricacies of the language studies and use it to understand the spoken language and to pronounce words accurately.

Pupils follow the cultural calendar of French and German speaking countries, as well as being exposed to foreign film and literature from KS3.
 Access for all pupils
All pupils study one language at Whickham School, in line with the National Curriculum.

All pupils study one language at Whickham School, in line with the National Curriculum. Upon entry in year 7, students are placed into either a French or German tutor group. Pupils and parents / carers may express a preference.

We welcome pupils from a range of primary schools where KS2 experience of MFL is varied. We work with leaders from primary schools to develop an understanding of this experience and plan accordingly for transition. Schemes of learning ensure that pupils are appropriately challenged in year 7, with prior knowledge taken into consideration.

All pupils at KS3 to follow the one, two and three flag system of scaffolding, with additional challenge tasks to extend the most able.

Pupils at KS4 to work towards foundation or higher papers, with overlap opportunities for borderline pupils.

We believe in and practise a growth mindset approach to continuous improvement for all.
Learning Journeys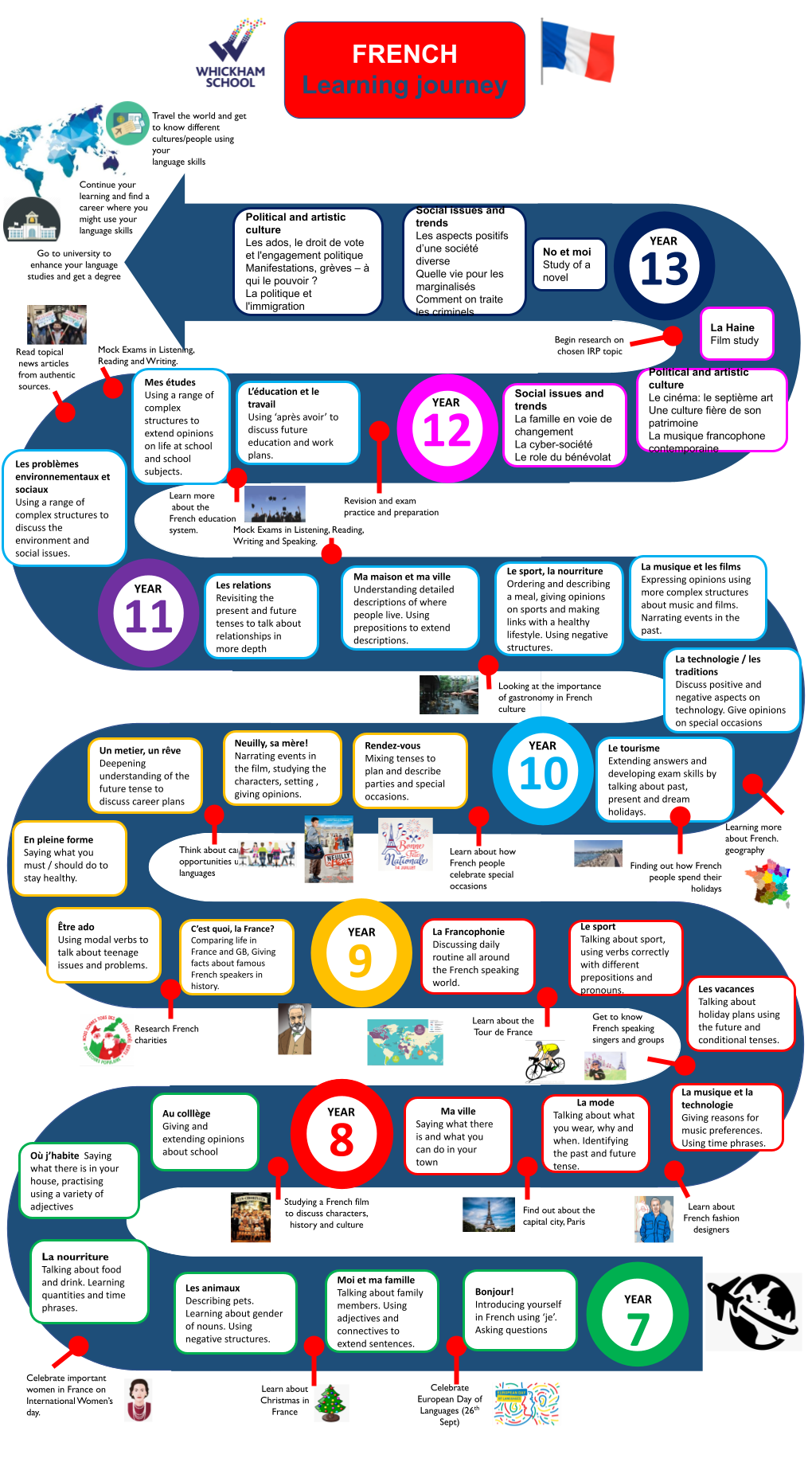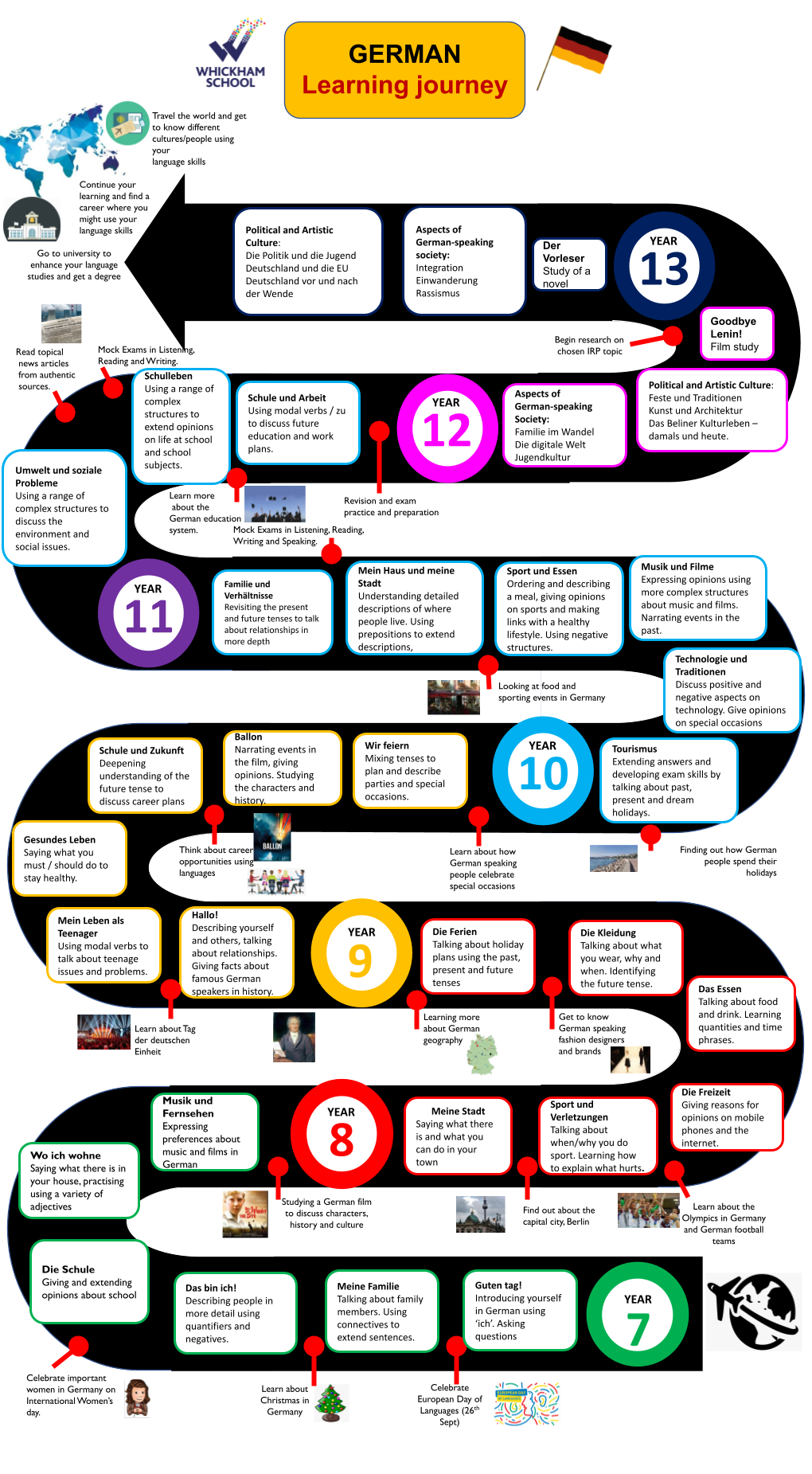 Curriculum overviews