Safeguarding at Whickham School
Safeguarding is the term we use ensure students are safe in school and at home.  It includes everything from issues in school, on their way to and from school as well as ensuring that students are protected at home.
It is important that ALL issues relating to safeguarding are reported so that they can be dealt with effectively by the Safeguarding Team.
Reporting a Safeguarding Issue
Safeguarding is everyone's responsibility and every member of Whickham School staff has received training in dealing with some of the issues relating to safeguarding.  There are, however key people who have responsibility specifically for safeguarding and to whom issues should be reported in the first instance.
Mrs Maher, Deputy Headteacher is the school's Designated Safeguarding Lead,  Mrs MacPherson is the Deputy Safeguarding Lead.  Mr Phillipson and Mr McCaughey are also trained should the above members of staff be unavailable.  All of these staff can deal with the most serious issues.
For more information on Safeguarding at Whickham School please see our Safeguarding Guide
Safeguarding Alert from Northumbria Police – Drugs in Sweets (August 2020)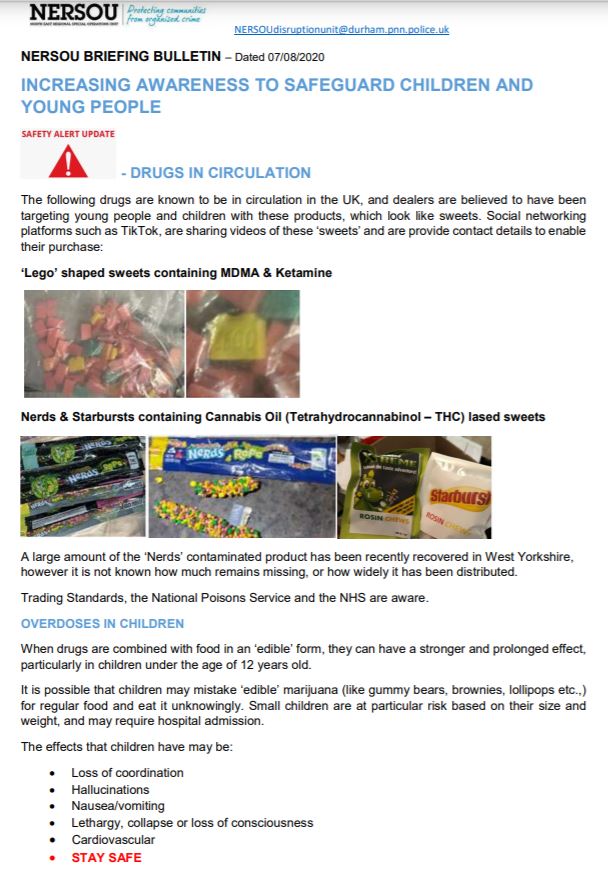 Parents Guide to On-line Safety

Using the internet safely and positively is a key message that we promote in school, and celebrating Safer Internet Day is a great opportunity for us to re-emphasise the online safety messages we deliver throughout the year.  We would be delighted if you could join us in celebrating the day by continuing the conversation at home. To help you with this, you may be interested in downloading the free Safer Internet Day Education Pack for Parents and Carers which is available at: saferinternet.org.uk/sid-parents.
There are also top tips, a quiz and films which you can use at home with your child. Some other resources which you may find helpful in supporting your child online are:
Advice for parents and carers from

Childnet
Guides on popular apps and games from

NetAware
Information and reporting of online grooming or abuse from

CEOP
The National Online Safety Centre
The National Online Safety Centre have produced a range of guides to help you start a conversation with your child about on-line safety.  (click an image to view in more detail)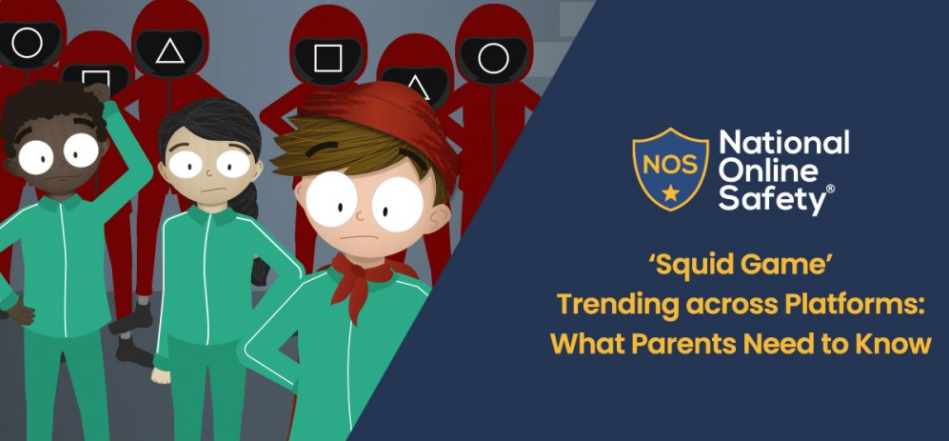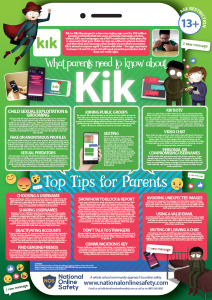 Further Resources
You can find more guidance and links to support with  On-Line Safety and Child Exploitation in the Keeping Safe section of our website