Achievement & Intervention
Welcome to the Achievement Team our focus is ensuring that student achievement is the best it can be!
We believe that every student can and should achieve their full potential. We realise that students will need support and intervention to ensure they do so, and we are here to remove academic barriers to learning so that they can achieve their full potential through the provision of academic support outside of their usual lessons.
From mentoring programmes and tuition opportunities, to homework support and access to academic trips and visits, the Achievement Team is all about giving every single student an opportunity to thrive and feel successful.
We love to promote learning outside of the classroom and give students the opportunity to connect their in-school learning to the bigger picture, whether through universities, work sectors or guest speakers.
Meet the Team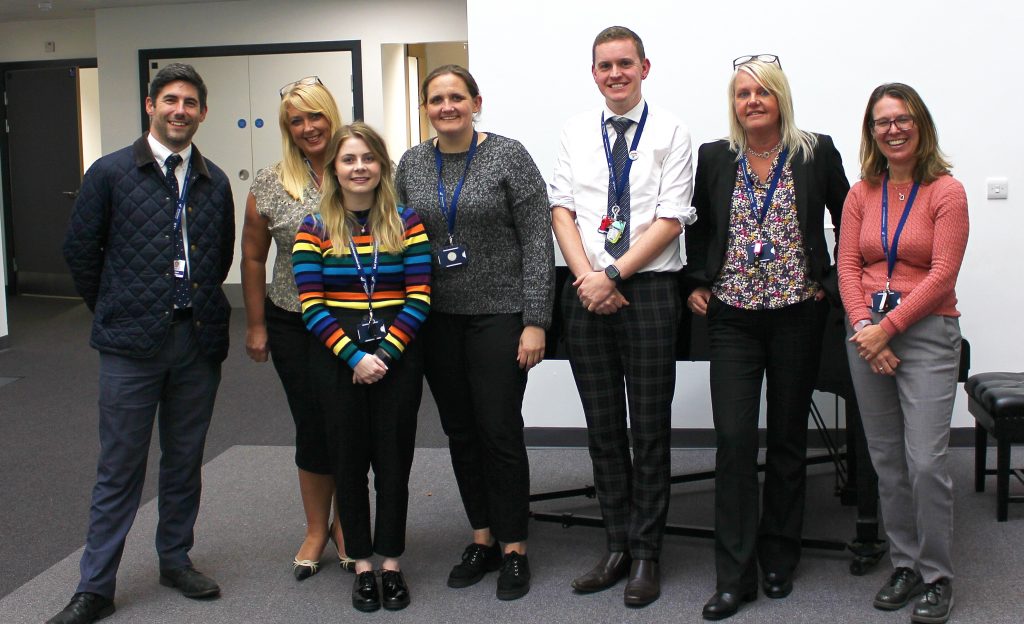 Mr Berry – Achievement & Intervention Leader
berryswst@whickhamschool.org
Ext. No: 318
I have been a teacher of science at Whickham School since 2009. Before I took on this role, I worked in the Pastoral Team for 7 years. I am excited to lead a team fully committed to ensuring all pupils achieve the best they possibly can and helping develop strong attitudes to learning across the school.
Miss Elliott – Achievement & Intervention Co-ordinator Year 7 / Family Liaison Officer
delliott2@whickhamschool.org
Ext. No: 341
Mrs Hughes – Achievement & Intervention Co-ordinator Year 8
jhughes@whickhamschool.org
Ext. No: 335
I joined Whickham School in a teaching role just before the first Lockdown, where I was swiftly adopted into the expanded Achievement Team to support KS4 in their home learning. I am currently working as Achievement Lead for Year 8 and enjoying working in an exciting newly expanded team that is focused on positively influencing the attainment of the students across the whole school community.
Miss Envy – Achievement & Intervention Co-ordinator Year 9
lenvy@whickhamschool.org
Ext. No: 318
I am delighted to have joined Whickham school as part of the Achievement team. Bringing experience from a mentoring and pastoral background specialising in maths and science, I am excited to help students achieve their goals in an innovative team, developing fresh ideas and strategies that will positively shape the future of the student's community and the school
Miss Balmain – Achievement & Intervention Co-ordinator Year 10
lbalmain@whickhamschool.org
Ext. No: 336
I am grateful to have joined the recently expanded Achievement Team at Whickham School as the Achievement Lead for Year 10, supporting the students as they begin the most crucial 2 years of their school lives so far. I endeavour to use my background in Psychology to positively impact the attainment and wellbeing of the students in Year 10 so they are able to achieve their best and aspire to great things.
Mr Day – Achievement & Intervention Co-ordinator Year 11
aday@whickhamschool.org
Ext. No: 317
I have been lucky to have had a number of responsibilities at Whickham School for the last 8 years (including teaching, pastoral and academic coordination), but being part of the Achievement Team brings new, fresh and exciting challenges that will help shape our school culture in positive and interesting ways.
Mrs Ross – Achievement & Intervention Years 12 – 13 / Careers Lead & Guidance Practitioner
dross@whickhamschool.org
Ext. No: 252