Scholars Bus Services
Update to Parents 2nd September 2020
Whickham School are in continual discussions with Gateshead LA and Nexus regarding transporting Whickham pupils to school.
Please find below an update on the bus services:
M6 (Burnopfield)
Go Ahead Northern are running an M6 (S) service from Stanley departing at 07:34hrs travelling through Burnopfield for pupils only. This is an additional service to the public bus (M6) which leaves Stanley at 07:35hrs.
In the afternoon an additional M6 (S) will be leaving the Metro Centre at 15:22hrs travelling to Fellside Road and on to Burnopfield in addition to the public M6 bus leaving at 15:23hrs from the Metro Centre.
Nexus (scholars services)
Whickham School have spoken to Nexus and raised capacity concerns for the mornings: 889, 890 and 893; evening 893 899 and 897.  To meet demand the following action is to be taken:
Capacity of buses will be 60-70 and they will use all seats for scholars services but no one can stand.
Later buses will pick up children if they are left at the bus stop and accept any ticket purchased on that day for the journey to Whickham School.
Whickham School have requested access to additional buses if there is a capacity issue. This will be reviewed in the first week.
To alleviate potential capacity issues, if your child travels to High Spen > Tesco > Rowlands Gill area please encourage them to use the 896 bus where possible.
Nexus have confirmed that all Nexus scholars services will be running on Friday 4th September for our Y7 pupils.
We ask all parents and carers, where possible, to make alternative arrangements for their child's travel to and from school and hopefully this may reduce demand. This could include walking or the use of a car, dropping pupils a short walk from school (not directly outside the school gates where unsafe levels of congestion could take place). Where parents and carers cannot do this, we ask that you monitor Nexus travel information via this link https://www.nexus.org.uk/covid-secure.
Parents and carers are reminded that Nexus requires children to wear face masks and have the correct change for any journey.
Scholars Bus Timetables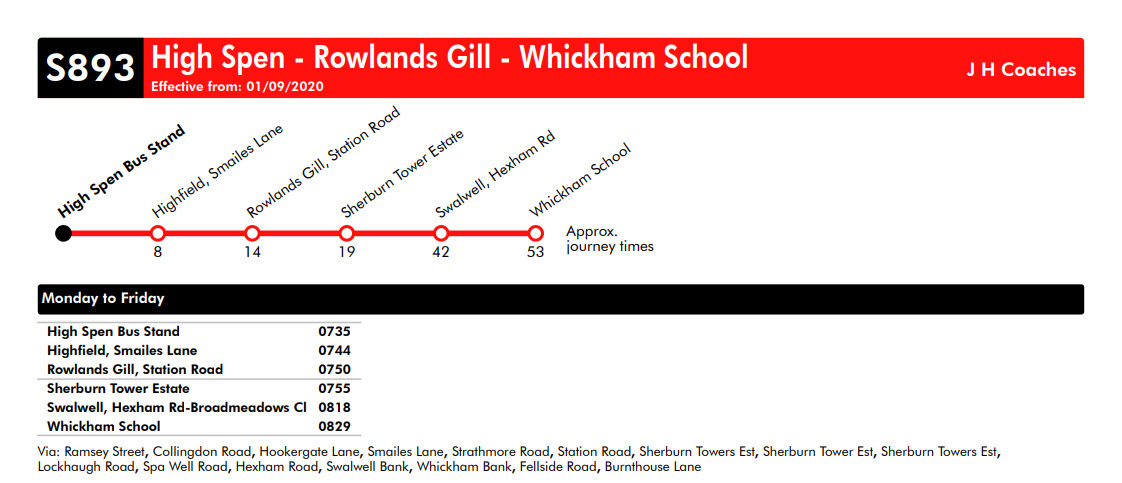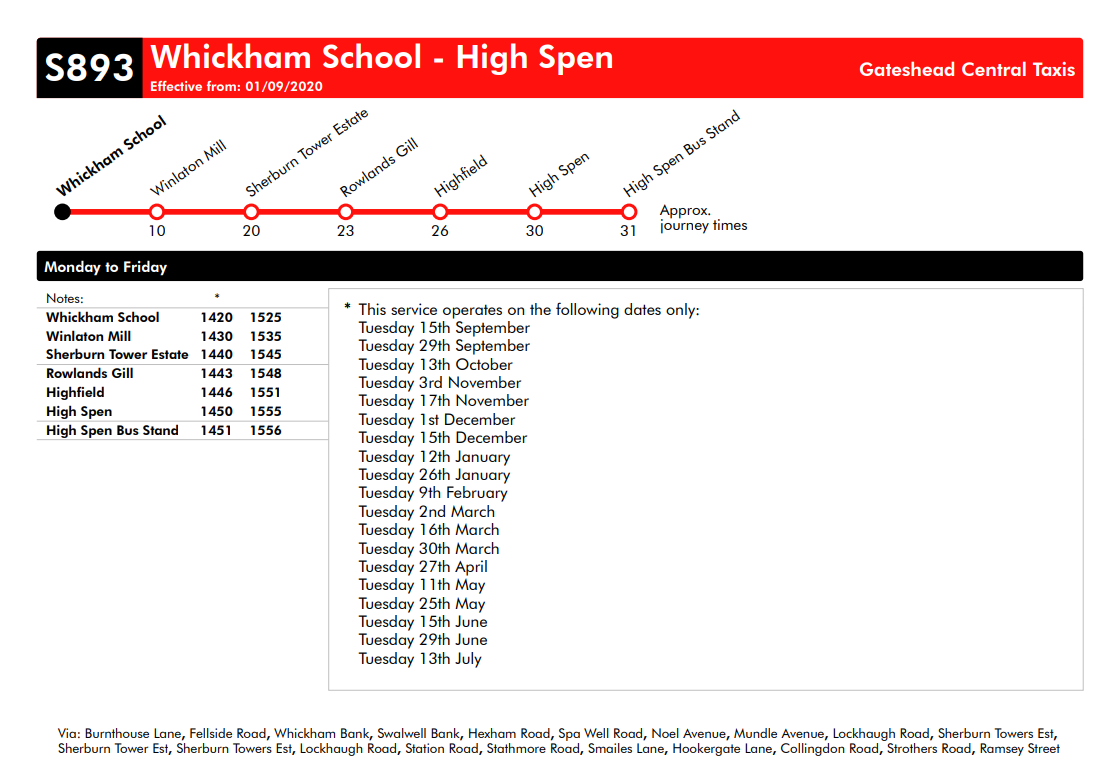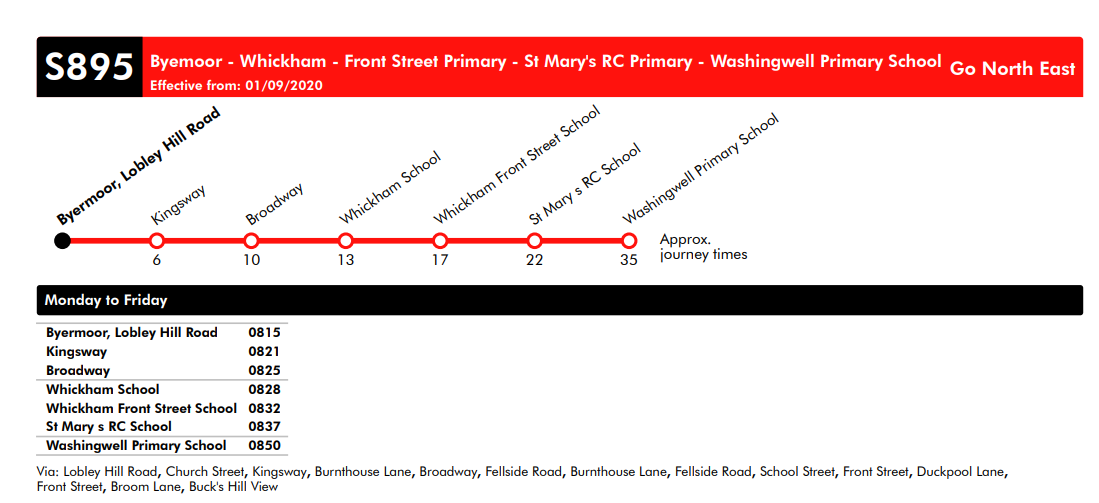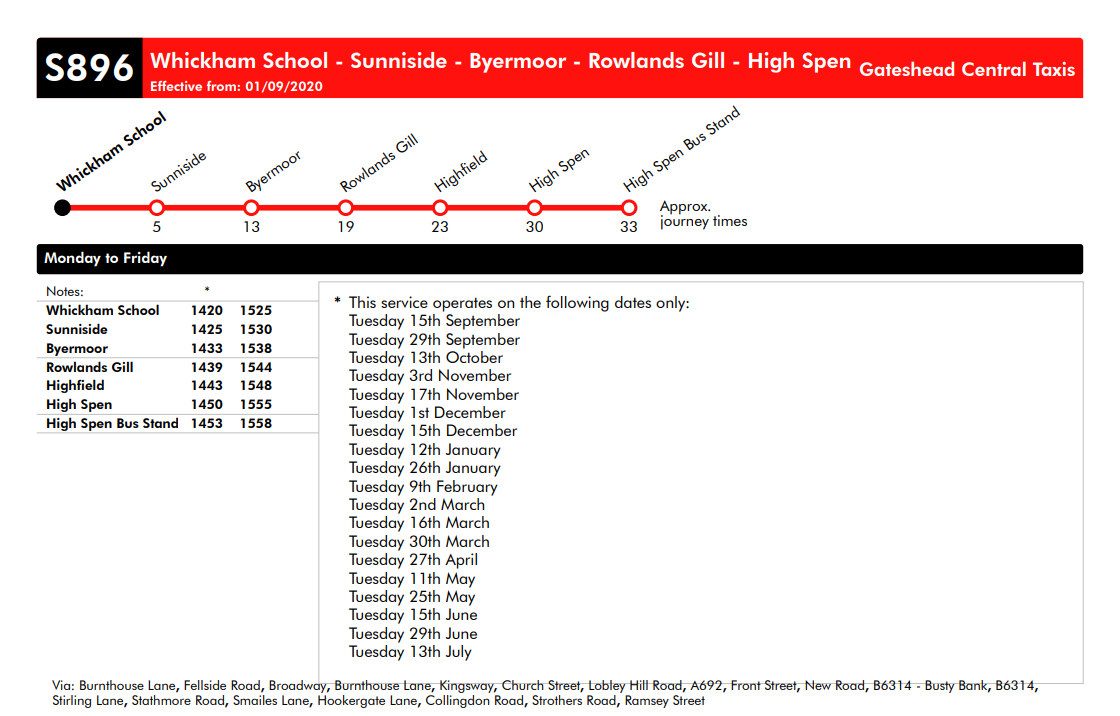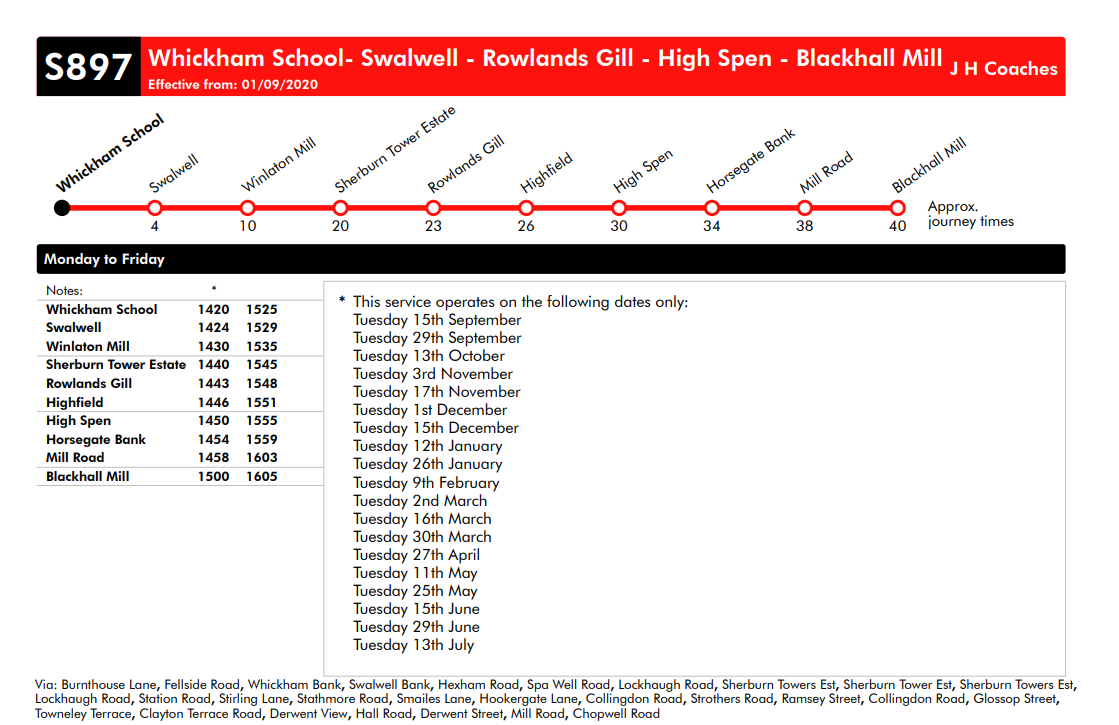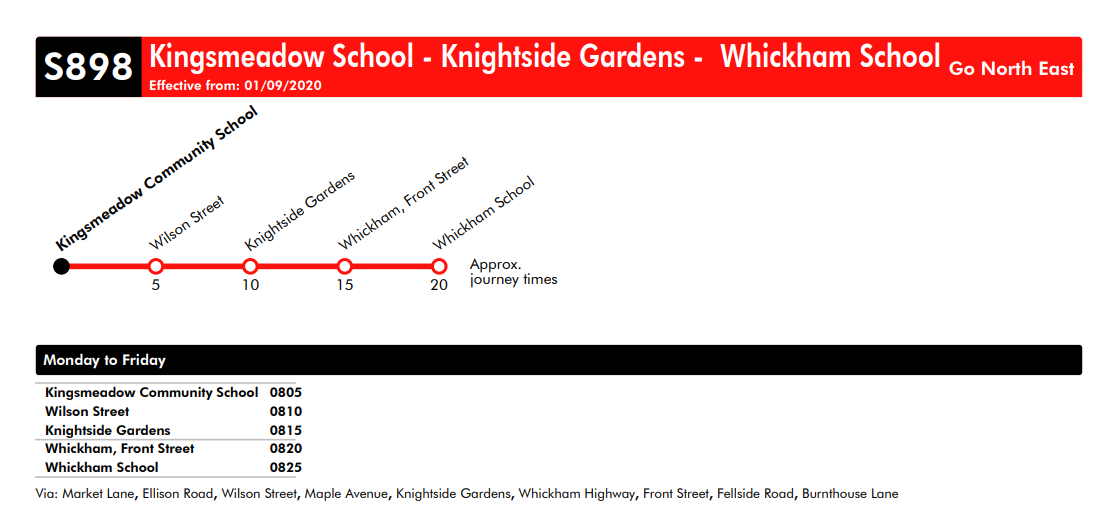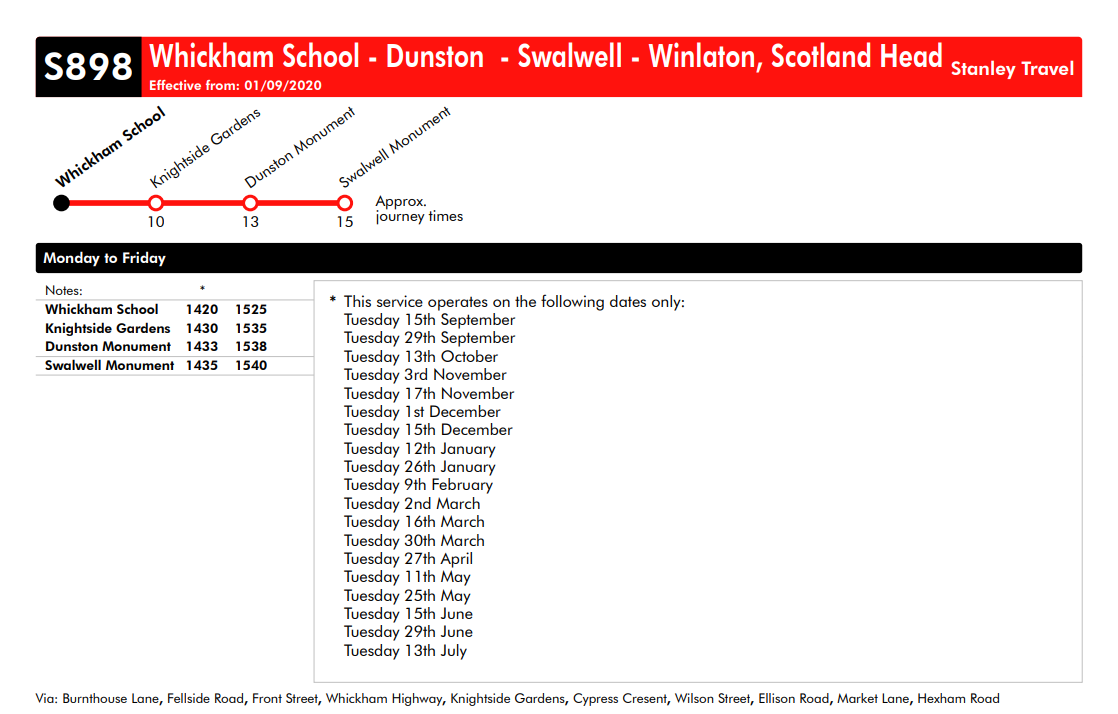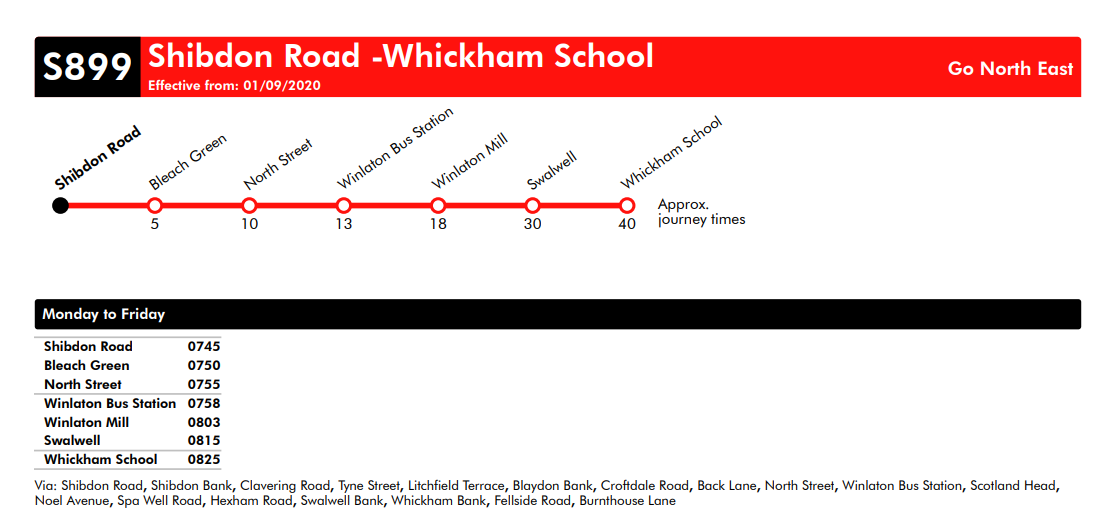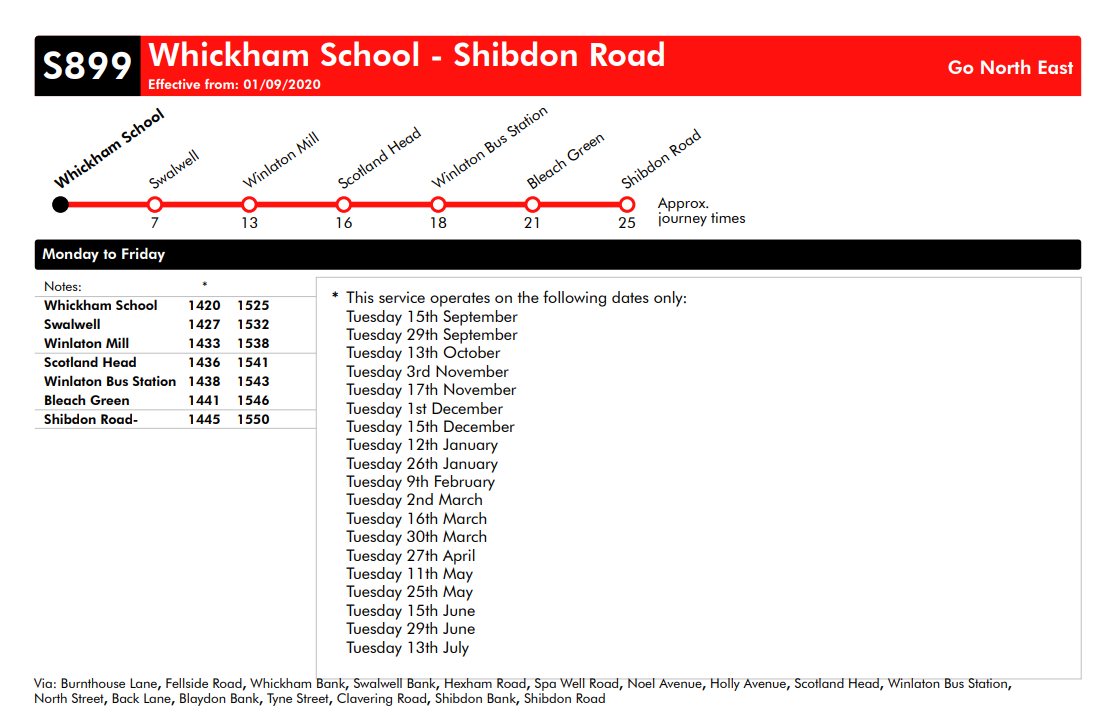 This information is provided by Nexus on behalf of Local Authorities, and is updated as and when changes occur. Nexus can accept no liability for any errors or omissions herein
Click here to download a pdf copy