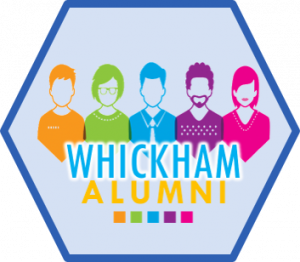 We are forever mindful of all of the students and staff who have graced these hallways and classrooms and we welcome the opportunity to build a network of past pupils, and former staff members in a Whickham Alumni community.
Our aim is to enable a network which will foster lifelong relationships not only between School and the members but also between Alumni members themselves.
Keeping In Touch
Join the Alumni and be kept up to date with news from school, be the first to find out about exciting new developments, fun activities, school events and future plans.  Or you can simply join the network, to reconnect with old friends and colleagues, reminisce, share ideas, and organise class & year group events.
Careers Support
In addition to the great network of professional contacts you will gain, you'll also be able to get help, advice and resources from past staff and students:  CV support, references, introductions to professional or thematic groups along with the heads up about job opportunities hot off the press.
Do Good to Feel Good
You may have forgotten how great it is a Whickham, or you may fondly remember being part of this fantastic School community.  Even though you've left, you can still get involved in school life, come along to events and enjoy meeting our current students, or you could come along and share your experiences of life "post-Whickham" providing invaluable support to students who sit in the very same seats that you did.
Talking to groups not your thing?  No Problem! How about helping out in clubs or at events instead?
Donations & Fundraising
As a very busy Alumni, we understand your time is valuable, perhaps you would like to give back to school through a cash donation or a corporate sponsorship.
Sign Up Now!
If you'd like to join this unique network of Whickham-ians please email us at alumni@whickhamschool.org and give us as much or as little information as you wish – all we really need is your Name, Email & School Years (don't worry we won't spam you – just keep you up to date!)
Why not follow #WhickhamSchoolAlumni on Social Media