Our uniform identifies Whickham students as proud members of the school and community.  Students should wear the uniform with pride and respect for all that it represents.
We are pleased to advise that our Whickham blazers, tartan skirts, trousers and ties are all 100% made from recycled plastic, certified to a GRS Gold Standard (Global Recycle Standard). This helps us minimise our environmental impact and maximise sustainability.
All pupils are required to be in full uniform each day.  View further information on our uniform expectations using the links below: 
Pop Up Uniform Shop
Our uniform supplier is Michael Sehgal and they will be holding a pop up shop event at Whickham School on Saturday 24th June in our main hall for you to purchase uniform and PE kit. Sehgal's Customer Support Team will be on site and fitting appointments are available for our new Year 7 pupils.  Please book your appointment using either the link or the QR code below:
Click here to book your place at the Pop Up Uniform Shop on Saturday 24th June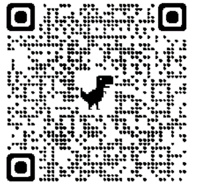 School uniform orders can also be placed on-line at  www.michaelsehgal.co.uk and their advice is to order early, as supply shortages mean that replenishment may take longer.  Only orders that are placed by 31st July can be guaranteed to be fulfilled in time for the new term.  There are free deliveries on online orders above £40, placed before 31st May and these can be delivered directly to your home address.
Useful Links: