Work Experience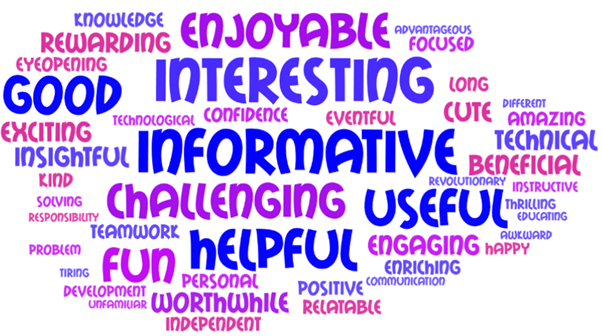 Work Experience provides you with the opportunity to experience working in the real world, test out your possible career choices, or try something new.  It's a great for learning and developing workplace skills, understanding how organisations operate as well as helping you to understand your strengths outside of school.  Many universities and apprenticeship courses expect that you will have completed some form of work related experience and it can be an entry requirement to the more competitive courses.
As part of our whole school careers provision, it is a mandatory requirement that all students have the opportunity to have an experience of a workplace by the time they reach the age of 16.  This year we have set aside 15th and 16th July as the Year 10 World of Work Days
It is also a mandatory element of our Sixth Form provision that all Year 12 students carry out a work experience placement for one week, which, this academic year, is week commencing 1st July (tbc).
If Work Experience / World of Work Days placements are not secured you will be expected to attend school as usual.  If you do not attend your agreed work experience you will have your absence marked as unauthorised.
Benefits of Work Experience
Find out if it's for you:  You will get a taste of the career, sector of job role you are interested – it is an opportunity to find out if it is for you.  Speak to employees and ask them questions.  This will help you make more informed choices about that career and help you decide on the type of job, apprenticeship or course you want to apply for.
Transferable Skills:  You will get the opportunity to develop the soft skills that are essential for a successful working life.  Team work, communication, motivation, time management and problem solving are all highly valued by employers.  It will help you to identify your own skills strengths and those you may need to work on.
Networking & Relationships:  Make the right impression and the contacts you make may support you in future applications and may contact you with opportunities.  Its never too early to start building your LinkedIn professional network.
Stand out from the crowd:  Competition for entry level jobs and apprenticeships is high, employers value candidates who are pro-active and motivated to do work experience – it shows passion and interest and an employer will know that you are motivated enough to have done your "career homework".
Personal Development:  Whilst it may seem daunting entering a workplace, it is the perfect opportunity to build your confidence within a professional environment and help you grow as an individual.
Great addition to your CV:  It will help you demonstrate your motivation, capabilities and commitment to a future potential employer and will support your apprenticeship application or personal statement by highlighting your strengths, transferable skills, drive and enthusiasm.
Employer Feedback Summer 2023
Student Feedback Summer 2023
How to secure a placement
Use your current networks of family and friends who may work or have contacts who work in the places you would like to start
Research companies in the area where you would like to work.  Look around when you are out and about and try the internet.
Many companies have specific work experience offers and you may find information on their websites including contact information and to whom you should address your  letter of application
Get your letter of application right – a good first approach will go a long way.
If there are no email contact details on-line use the published telephone numbers for the offices you are interested in and call directly, introduce yourself and ask for the contact details for a work experience application – this will demonstrate your motivation and enthusiasm
They may ask you more about yourself there and then so have your letter handy – it will make a good prompt
They may give simply give you an email address or a postal address – send your letter accordingly.
There are links to good advice for how to approach employers and writing a letter of application for work experience on our Careers Resources page.
We do hold a small bank of placements for those who do not find their own, but we cannot guarantee that this would match your career choice.  If you need additional support please contact Mrs Ross or Mr Turnbull.
Important Forms
Letters and Presentations