Sexual Harassment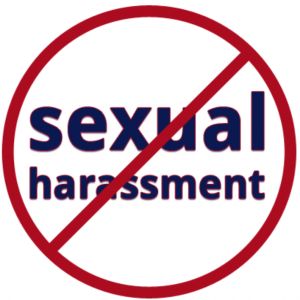 Sexual harassment is unwanted behaviour of a sexual nature which: violates your dignity, makes you feel intimidated, degraded or humiliated or creates a hostile or offensive environment.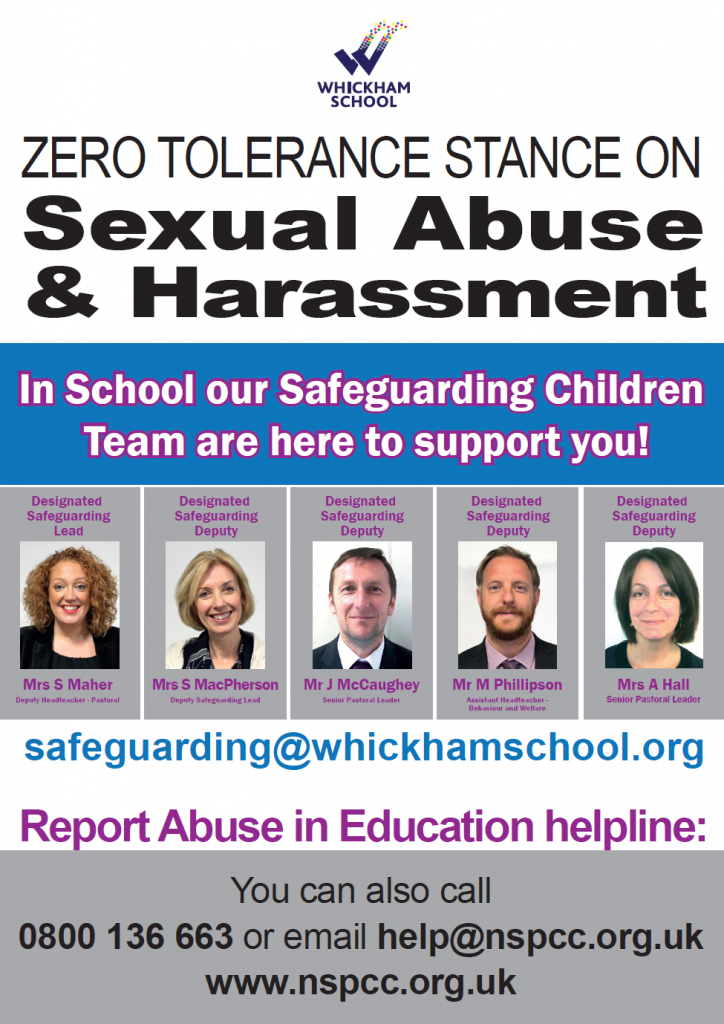 We work hard together to ensure that Whickham School is a safe, tolerant and inclusive place for people of all genders. Sexual harassment, including any misogynistic language or behaviour, will not be tolerated at Whickham School. Sexual Harassment includes:
Sexualised comments / 'jokes'

Misogynistic language or behaviour i.e. Sexist language or behaviour that reflects or shows hatred, dislike, or mistrust of women

Staring

Inappropriate physical contact

Receiving / being pressured into sending unwanted sexualised images through social media
Toxic Masculinity Online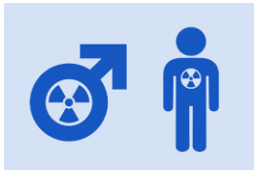 It is important to educate our young male students about the negative effects of accessing toxic masculinity online. 
Toxic masculinity is a set of undesirable traits that are traditionally associated with being male. These might include physical or emotional domination, aggressive or violent behaviour, a tough exterior, the urge to be in control, and an immunity to danger, vulnerability and fear.
On-line Sexual Harassment
Online sexual harassment is any unwanted sexualised behaviour that occurs online. This can include sexualised comments or jokes on social media or making requests for sexualised pictures via messaging platforms.
To take, share or possess a nude or sexually explicit photo of someone under 18 is illegal, as is purposefully sending any form of message including online that is extremely offensive, obscene, menacing or indecent. (Protection of Children Act 1978 & Malicious Communications Act 2003)
Even if it doesn't break the law if it's unwanted, then it's unacceptable
What we are doing to tackle this issue
We take sexual harassment  very seriously in school and the promotion of safe, respectful relationships and tolerant attitudes to diversity of all kinds forms the bedrock of our personal development programme, including school assemblies, work in tutor time and our PSHCE (Personal, Social, Health and Citizenship Education) programmes. We hold regular surveys about how effectively we are tackling this issue and we listen very carefully to students' concerns and suggestions through tutorial Circle Time and our Student Council. In addition, we have a dedicated Sixth Form Leadership Working Group who work with all year groups to promote tolerant attitudes and canvass views across the school.
Sexual harassment is everyone's issue. We must work together to destigmatise and combat it or nothing will change. 

We must all challenge comments/behaviour that are inappropriate or feed into a culture of misogyny or harassment. This might mean calling out friends or peers. Don't be a bystander.

We must all speak out and report issues.

We mustn't undermine or invalidate someone telling their story.
We will listen.  We will investigate.  We will take action