Student Support
Here at Whickham school we are passionate about ensuring that everyone is supported to cope with anything that they may face within their day to day lives. With this in mind we aim to provide as many opportunities for students to be supported through various means.
Students are supported through personal guidance signposting to on-line support channels and awareness is raised throughout the school to tutor groups and assemblies.  Further details of on-line support channels can be found on both our Mental Health and Wellbeing page .
The Library acts as a safe space within the school for all years and offers support through various events and workshops. Staff in the Library are friendly and always there to help and support any students.
Our Pastoral Staff are all Mental Health First Aiders meaning that they are aware of common Mental Health issues and know how to help and support any individual that requires this.
The school also has access to the rise team with two Emotional Mental Health practitioners who provide individual and group support to promote mentally healthy minds.
We have a dedicated team to help. Below is information about who they are and what they do.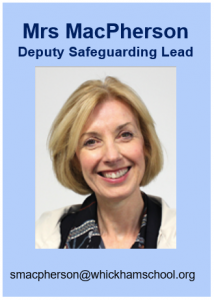 I offer support with safeguarding and child protection. My role is to ensure that all students feel happy and safe in school and out of it. I liaise with Heads of Years, teachers, support staff, parents, carers and all external agencies to ensure that students have all they need to be happy and safe. I also oversee all the Looked After Children (LACS) in school. Students can contact me directly/via e-mail or through Heads of Year.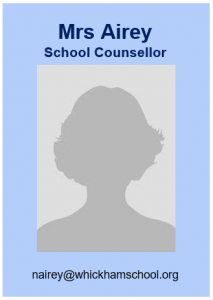 Hi, I am Nicola, your School Counsellor. Counselling within schools is shown to support children and young people with 1:1 counselling to deliver specialist therapeutic interventions. I am a UKCP & BACP qualified Psychotherapeutic counsellor with a child and young person specialism. I take a humanistic, person centered approach with the belief in equality. Using a core model of Transactional Analysis and an integrative psychodynamic approach. I tailor each approach to best meet the needs of the young person. My philosophy is one of respect for everyone. I have experience in providing therapeutic support to children, young people, and adults in mental health services. Together we can develop strategies and build resilience to support a young person's mental health journey. I look forward to supporting our young people, their families and staff at Whickham School.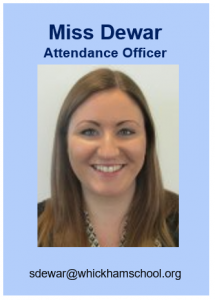 My name is Miss Dewar and I am responsible for whole school attendance. We have high expectations at Whickham School with pupils aiming for at least 98%. There's a proven link between regularly attending school and great exam results. I work with families and pupils to offer support and interventions to ensure that every pupil can maximise their chance of success.
I'm looking forward to celebrating excellent attendance with you with our exciting prizes and rewards.  We are passionate at Whickham to ensure that students are the best that they can be and we know that in order to achieve that it is vital that we provide the support needed. If you are ever unsure of what support can be offered, don't hesitate to get in touch.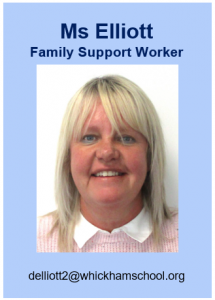 Hi, I'm Ms Elliott. I am a family support worker and I work with children and their families to improve their attendance, behaviour and academic progress.  To achieve this, I look to develop a strong relationship with families and help to remove barriers that prevent children being happy, safe and successful at school.  This relies on strong school/home communication and I offer support so that the young people at Whickham School can achieve their potential.
Behaviour Inclusion Support
The Behaviour Inclusion Support Team supports pupils and families so that the children they help can achieve their potential. The Team works within the classrooms, in Behaviour Inclusion Support and also supports pupils in their lessons. The aim is to enable pupils to fully engage with the school ethos whilst enjoying and experiencing a full and rewarding school life.

Bullying
Bullying is a serious issue for all people in society but it can particularly affect young vulnerable people in schools.
If you know of someone who is being bullied, or perceives what is happening to them as bullying, you must inform a person who can do something about it, please contact their Head of Year. You should have confidence that it will be dealt with seriously and that the problem will be solved.
The following staff have special training in supporting young people who may be experiencing a range of difficulties or challenges and they are available each night after school.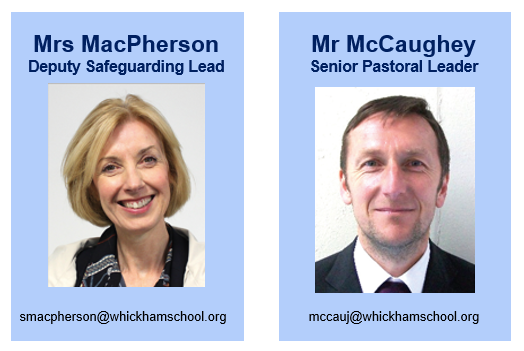 You can also use the wellbeing section in ClassCharts to report any concerns.
Student Safeguarding Mentors
Our Student Safeguarding Mentors are trained to help any student who is feeling worried or upset about feeling bullied, they offer a friendly face to students who seem down or alone and just need someone to talk to. Mentors meet regularly with Year 7 groups, deliver Citizenship Sessions, are the first students in the country to receive Hate Crime training and are also Domestic Violence Champions..
They are out and about  in the school yard before registration, at break and at lunchtime. In addition to Heads of Year, Tutors and Staff who are always there to help students with problems,  Safeguarding Mentors provide an optional first port of call and another avenue for students to report to, they are a key component of our whole school approach to nurture the mental health and emotional well being of students.
Our Safeguarding Mentors were proud to host Diana Award Anti-Bullying Training here at school where over 100 students from across the region met to creatively explore and understand the topic of bullying.  They had the opportunity to network with other passionate young people, exchange ideas, share good practice and shape / enhance their own Schools' Anti-Bullying programmes.
For more information and resources visit the Diana Award Anti-Bullying Programme
The Rise Team – Supporting Young People with the Emotional Wellbeing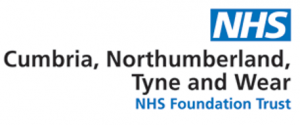 The RISE team work into schools in Newcastle and Gateshead to support young people with their emotional wellbeing.
Hi, we are Hannah and Lucy. As part of the RISE team we support children and young people across many schools in Gateshead including Whickham and the primary schools in this area.
We know that school is full of positive, exciting experiences but that it can also sometimes be difficult too for different reasons. Our job is to support young people to learn about, explore and develop strategies to support their positive wellbeing.
We are friendly, approachable and will offer young people a safe space to chat about how they are feeling and what is going on in their lives. We will work together with young people to help them to find some strategies that can help.
Usually we can be found in Room 21 in Whickham School. If you would like to find out more about us you can visit our website at https://www.rise-ne.co.uk/ where we have information of places and things that can help.