Step Up to Sixth Form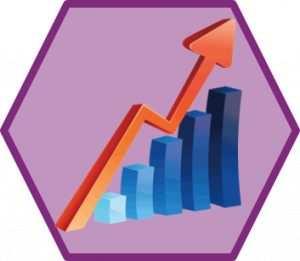 The step up from GCSE to Sixth form work is significant and can be daunting for some. This is in part due to you having more ownership and responsibility for your own learning.  Therefore careful planning of assignments, revision and home learning is critical to ensure you meet deadlines and reach your aspirational target grades.
Becoming an Independent Learner

A fundamental difference between sixth form and GCSE academic expectations is the amount of independent study needed in order for you to be a successful learner. It is recommended that students spend at least 5 hours per week studying independently for each course you are completing. Some of this independent work will be structured through homework and pre-reading.  
If you are absent for a lesson it is your responsibility as a young adult to see your teacher to catch up with the missed learning and do so in a timely manner.
Organisation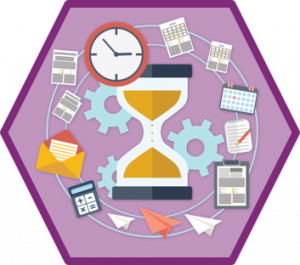 Your organisation will be checked by your subject teachers during your time in Sixth Form.  Organisation of your notes from lessons and your independent study is crucial to your success.  Mrs Ross, the KS5 Achievement Coordinator, is on hand if you need some additional guidance. Effective use of Class Charts to track home learning tasks is also vital to your success.
Organising Your Time
In Sixth Form you are given more freedom to organise your time  and you are responsible for ensuring you submit your work within set deadlines.  Therefore, it is vital that to make use of the independent study sessions on your timetable.  Plan your time effectively so that you do a little each free period – don't leave things until the last minute – procrastination is not your friend!
Organising your Academic Work
It is important to organise your academic work – you will be following courses which examine all of the content across Year 12 and 13 at the end of two years. As a result, keeping all work well organised is vital for effective exam preparation. Good note taking now will save you time and effort later as having good notes will ensure you have all the information close at hand when you really need it.  Active note-taking aids understanding, recall and helps to represent ideas, concepts and information in a range of different ways all of which help you synthesize the material. Everyone is different so its important that you find note-making strategies that work best for you.
Research Skills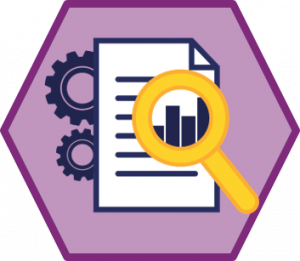 Independent research will be a key part of your success in Whickham Sixth.  You will need to be able to plan and carry out your own research and evaluate the reliability of source material.  Reading around your subject will be essential for you to consolidate your understanding of the syllabus and help you to identify interests and subjects you may want to pursue after Sixth Form.
Finding and Evaluating Resources
You will often be set homework tasks that involve research.  This enables you to find out more about a topic than can be covered in the lessons. Usually there is more than one point of view on something, so it's important to look at the wider picture – this will allow you to evaluate theories more effectively, resulting in higher marks.
The Internet is a great place to start using sites like Google scholar, Google books, however, be aware that the internet isn't checked for accuracy.  There are many other reputable sources of information such as School Library, online Newspaper Archives current news publications and professional journals Ted Talks, MOOCs and University Lectures. There are more links to useful resources on the Supercurricular Page.
Below are some of the most common resources that may be of use along with the positives and negatives of each one.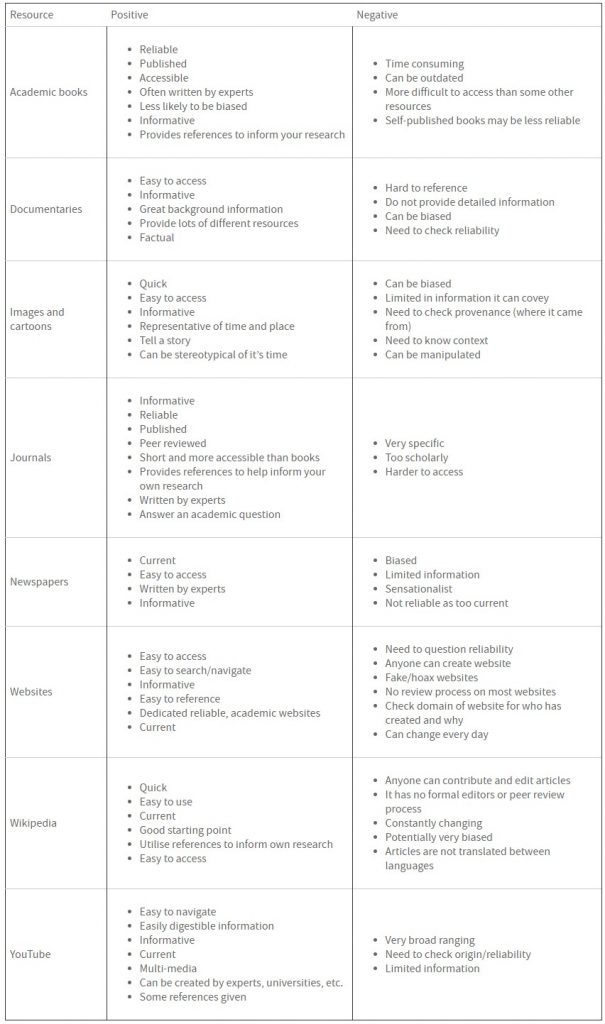 Source: http://sixthformstudyskills.ncl.ac.uk/evaluating-sources/positives-and-negative/
Reading – when to be a Dolphin, a Shark or a Whale
Academic reading is part of your Level 3 studies and you may find it more challenging than other forms of reading.  If you think there's too much to read, look at ways of targeting what you need. Decide what your motivation or purpose is, set up your questions, then decide on your approach.  There are times when you need to skim through something, times when you need to pass quickly and efficiently through the reading and times when you need to really immerse yourself and go deep.  These 3 different ways of reading can be called Dolphin, Shark and Whale.  The trick is to decide when to do each one – when to be a dolphin, shark or whale?
Dolphins often swim quickly, diving in and out of the water, moving rapidly and exploring. Sometimes reading is the same. It can be helpful to read quickly and rapidly, not going deep, exploring and evaluating what you are looking at.
Sharks can move purposefully and in a direct way to target exactly what they want. They are sleek, efficient and accurate. Sometimes academic reading needs to be just like that. Decide what you want to achieve and target that result. Be efficient and don't read things that won't help you.
Whales are the masters of deep diving, they go in deep and stay immersed for a long time. Whales also filter out and digest large amounts of food. Academic reading can be like this sometimes. Perhaps you really need to understand something in depth, or spend a long time analysing and getting useful information from a resource.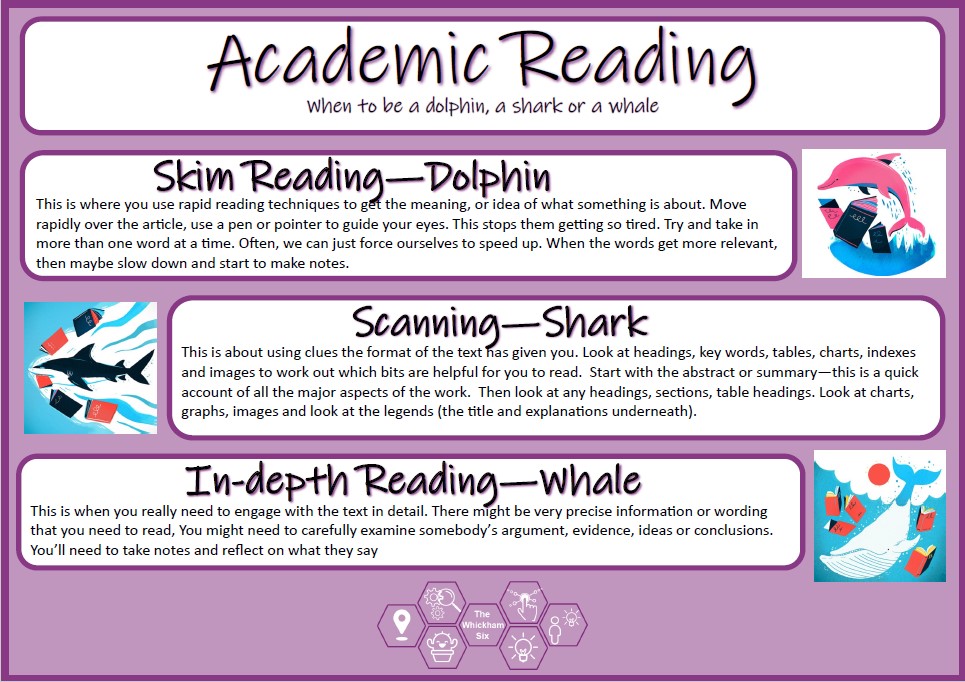 Communication

Great communication is one of the most important skills you can possess – failure to communicate effectively can become a major barrier to progress in all walks of life.  Two of the key ways you will communicate your academic undersanding in Sixth Form are Essay Writing and Presentation Skills
Essays
In Sixth Form one of the most common forms of extended writing that you will need to master is an academic essay. The assessment criteria and requirements may vary across your subjects, but there are some general principles of a good essay that will help you plan your essay with a purpose
Understand the Question – Read the question, write it out in full and make sure you know what is required of your essay
Make a Plan – Detail how you are going to make your points and what evidence you will use
Use a Solid Structure – Start (Introduction); Middle (Body); End (Conclusion)
Be Critical and Creative – Explore your title and wider topic more inventively, seeing your subject from both sides and providing critical analysis to develop ideas. Go above and beyond the teachings that have been learned in class by conducting your own research, using a wider range of resources to really get to the core of your topic.
Proofread! – Don't let your brilliantly researched and critically analysed subject matter fall victim to bad spelling and grammar.
Presentation Skills
Whilst the thought of standing up and delivering a presentation to your peers may initially seem a little daunting, presentation skills are an essential part of preparing for any sort of professional career. They will also help get you ready for the interview processes you will go through in the future!  The aim of a presentation is to get your message to resonate with the audience. Great presentation skills and delivering your message effectively is based on content.
Critical Thinking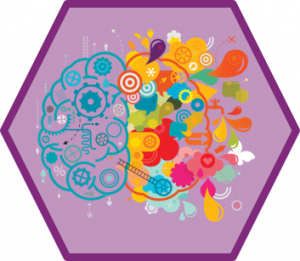 Critical thinking is the ability to take a piece of information and analyse it and be able to assess it's accuracy, validity, usefulness and appropriateness.  You will need to develop your ability to understand other peoples arguments, evaluate them and present clear well-structured justifications for your own point of view.  These skills will not only make you more effective in Sixth Form, but onwards into Higher Education and throughout your lives.  Critical thinking skills are valued by employers as it allows you to sift through information, and discriminate between what's useful and what's not.
Characteristics of a Critical Thinker:
inquisitiveness with regard to a wide range of issues
concern to become and remain well-informed
attentive to opportunities to use critical thinking
self-confidence in one's own abilities to reason
open-mindedness regarding differing views
flexibility in considering alternatives and opinions
alertness to likely future events and to anticipate their consequences
understanding of the opinions of other people
fair-mindedness in appraising reasoning
honesty in facing one's own biases, prejudices, stereotypes, or egocentric tendencies
prudence in suspending, making or altering judgments
willingness to reconsider and revise views where honest reflection suggests that change is warranted
Collaboration
A key part of your Sixth Form studies will be collaboration with your peers.  Working as part of a group can be a powerful way to learn and is a lifeskill that is valued by both future employers and Universities.   Working together means you can share your ideas and discuss problems from different perspectives and by combining your skills and expertise you can attempt tasks together that wouldn't be possible alone. You will learn from eachother, and reap the benefits of analysing, discussing, debating along with exploring new ideas questionning and recieving feedback from your peers.
Skills you will develop through working collaboratively
Effective communiction
Co-operation
Leadership
Teamwork
Organisation
Delegation
Pragmatism
Taking Opportunities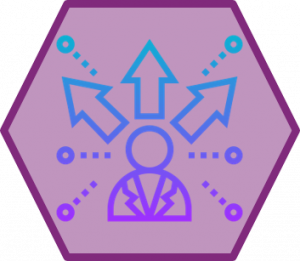 There will be a wide range of opportunities to extend your learning within your subjects but also to broaden your horizons beyond the academic curriculum. Successful sixth form students are always looking to take these opportunities that will be advertised by the Sixth Form team as well as the wider staff. It is a real challenge to balance your academic study with wider pursuits and we will support you in getting this balance right during your time with us. Check out the Extracurricular Enrichment or Supercurricular pages for some ideas.
Resources and Useful Links
Time & Planning
Notetaking
Research Skills
Essay Writing
Presentation Skills
Critical Thinking
Collaboration