The values of charitable giving and community spirit and supporting others are embedded in our ethos and are represented in our core values of Empathy and Respect.  Students have an impressive track record of successful and impassioned fundraising for many deserving charities, raising hundreds of thousands of pounds for good causes over the years.  They focus their charitable endeavours not only on local but national and international good causes.
Supporting our Local Communities
Our annual Christmas appeal supports Gateshead Foodbank and Feeding Families.  Students lead on the collection of food and also volunteer at the packing and distribution centre.
Drama and Music students bring a taste of Christmas joy to our local community by visiting and performing at Care Homes as well as providing entertainment for our partner primary schools with special preview performances of our annual Whickham School Musical.
This summer term students volunteered with the Friends of Chase Park to support the with the upkeep and restoration of this much valued community green space.
Our pupils often extend their generosity and community spirit by supporting local charities outside school through independent fundraising, volunteering and other community activities.
Supporting National Charities
Each year the new Year 12 cohort select a charity recipient of our Whole School Annual Fundraising efforts.  Charity Week activities are centred around the final week of the first half term and includes great entertainment events for school and the wider community,  although fundraising continues throughout the remainder of the calendar year.
The focus on Charity not only serves to raise much needed funds, but it also enables students to raise awareness of issues throughout our community.  For Sixth Form students it enables them to develop key skills of leadership, planning, organisation, teamwork, and problem solving whilst helping and supporting others.
Whickham Sixth always prove to be dedicated, creative and innovative fundraisers and each year invent new ways to "involve" their teachers, with leg waxing and sponge the teacher firm favourites.
Our recent Charity recipients are listed below and for more details you can visit the Sixth Form Charity Week Page 
Supporting International Communities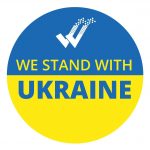 After an overwhelming outpouring of empathy for the plight of those living in Ukraine, students initiated and led an extensive fundraising and awareness campaign to gather much needed items and donations to support families affected by the war.
Every two years students undertake a World Challenge Expedition to support underdeveloped communities across the globe.  Full details can be found on our World Challenge Page