Student Leadership
We are very proud of our Student Leadership Team, they are fine role models for the rest of the school.  Sixth Formers are the leaders of the future and participation in the Student Leadership Team provides them with the opportunity to develop the essential skills for success such as confidence, resilience, team work, organisation and communication skills.
As heads of the student body they play an important role in the life of the school, and are exemplary ambassadors representing the ethos of Whickham:
Aspiration
Respect
Resillience
Empathy
Our Student Leadership Team are appointed from Easter of Year 12 to Easter of Year 13.  Throughout their term of office they are responsible not only for leading their peers, but also for representing them and the school to the wider community.  Their role in student voice requires regular meetings with senior staff members to discuss student feedback and agree actions.
The Team is headed up by the Head Boy and Head Girl along with Deputies, Specialist Ambassadors (aligned to student priorities) and House Captains.
22/23 Student Leadership Team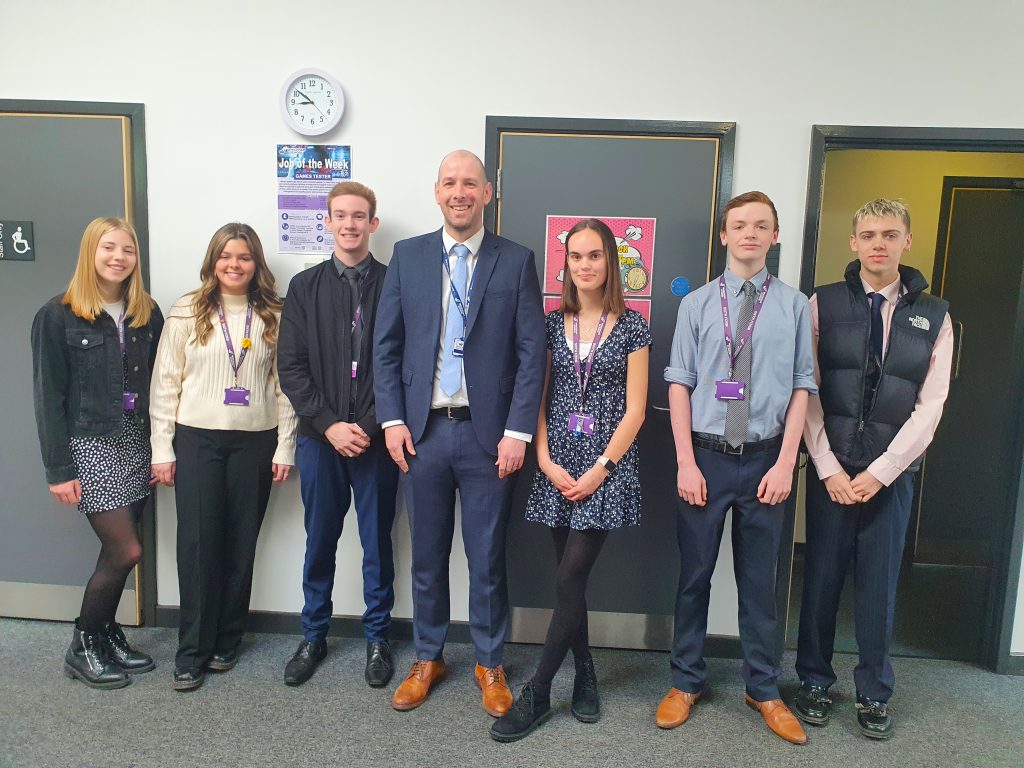 Head Girl: Jess Riby
Head Boy: Theo Sharp
Deputy Head Girls: Lauren Hall, Lily Rispin-Brown
Deputy Head Boys: Luke Abbott, Fin Dobson
Ambassadors: Rowan Mould, Faye Greally, Molly Graham, Daisy Westthorp, Jess Boldon, Bridgette Kelly, Heather Farncombe, Leah Kelso and Connie Healey.
The Student Leadership have chosen to work in teams over the coming academic year to focus on work linked to developing and promoting our 4 Keys within Post-16 provision.
Deputies will act as an overall lead for each group which include:
Citizenship
The Environment & Community
Well-being
School Experience
Groups and representatives will also deliver assemblies and produce regular updates and articles for The Whickham Way and Governors reports.