Meet our Governors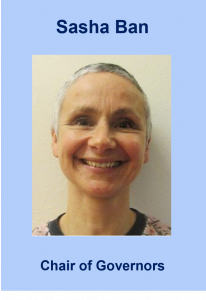 Sasha is the Deputy Head of Department for Nursing, Midwifery and Health at Northumbria University. She is a Senior Lecturer in Children's Nursing and an Independent Panel member (Health) for the Foster Carers Association Sasha started her nursing career in 1990. She practised in neonatal intensive care and paediatric oncology. She moved into public health as a health visitor and has worked in nurse education since 2005. Sasha's key areas of interest are young people, global health, social inequality and interprofessional education. She is a fellow of the HEA. She became a governor in 2012 when her daughters started at Whickham.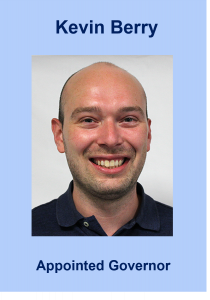 Kevin is a CIMA qualified chartered accountant with a career focused in the private sector in a variety of industries including automotive, manufacturing, oil & gas, logistics, distribution and managed services.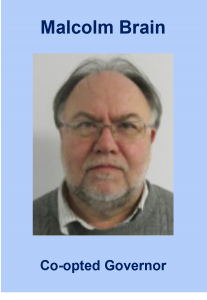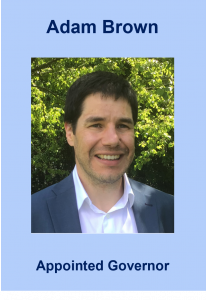 Adam has a wealth of experience across all areas of marketing and communications, including brand positioning and proposition development, internal and external stakeholder engagement and management, major incident management and reviewing and optimising operating models.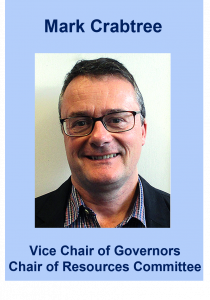 Mark has his own consultancy business, with the aim to empower organisations, leaders and teams to reach their full potential and to aspire them to go beyond. Prior to this Mark held senior HR positions at Durham University. Mark has over 30 years' experience of leading the development, management, implementation and facilitation of engaging learning and organisation development strategies and initiatives.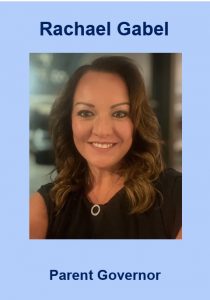 Rachael is a qualified Social Worker with 12 years experience of working with vulnerable children and their families and has worked as a team manager for Newcastle Initial Response service for a number of years. Rachael has a wide range of knowledge in working with children and young people of all ages and backgrounds and has extensive knowledge of safeguarding issues. More recently Rachael was the project leader for the social worker in schools pilot in which social workers provided targeted intervention to vulnerable families and those at risk of abuse. Rachael now works as  safeguarding consultant for Clennell Education Solutions where she provides safeguarding training to school communities as well as completing safeguarding audits and ongoing support to schools as they require it.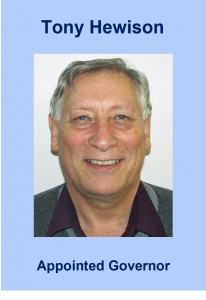 Tony has been a school Governor for over 25 years. He has significant experience as member and chair of several governor panels: Pupil Behaviour; Attendance; Exclusion, and Curriculum and Standards. Tony worked for Rolls Royce for 26 years on leaving he gained an Accountancy Degree and worked for a charitable organisation. Now retired and passionate about giving back to the community, the majority of his spare time is spent as a Magistrate and he also has an active role in a local church and sitting on admission appeal panels for local schools.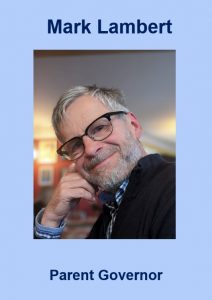 Mark Lambert is a public health physician, currently an NHS Medical Director with responsibility for service commissioning. His background is in applied epidemiology and in professional leadership, with a track record in professional development and in evaluation. He has a strong interest in arts- particularly painting and photography. He has two children at the school.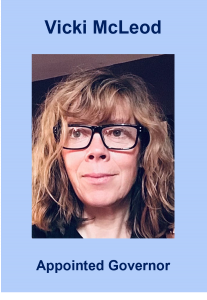 Vicki works full time in the field of education but also has lots of other interests including outdoor activities, current affairs, travel and gardening. She believes an education in the broadest sense is the most valuable thing a young person can have and that schools should nurture the talents of all children. She has 3 children, all of whom enjoyed attending Whickham School.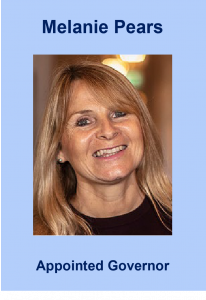 Melanie originally trained as a barrister and worked for Shell and in publishing before qualifying as a solicitor in 1992. Melanie is the Head of Public Sector and Strategic Lead for Healthcare at Ward Hadaway LLP and leads an award winning team of commercial lawyers. Melanie was a student at Whickham School in the late 1970s and early 1980s.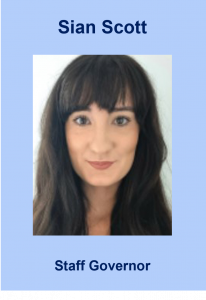 Sian started her teaching career at Whickham School and has been part of the English Department for eight years. She has held several leadership roles in her time at Whickham School including; Programme Leader for Media Studies, whole-school Literacy Lead, Acting Faculty Leader for English and Media Studies and her current role as Assistant Faculty Leader for English and Media Studies. Sian's expertise and interests in school lie in curriculum and assessment development and ensuring that teaching and learning is effective in ensuring that all students reach their potential.
Sian became Staff Governor in September 2022.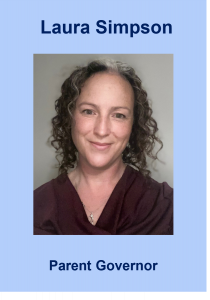 Laura has a background in marketing, specialising in marketing website development. She has worked in higher education marketing in the North East for most of her career. As a Governor, Laura is keen to encourage children to develop a lifelong love of learning.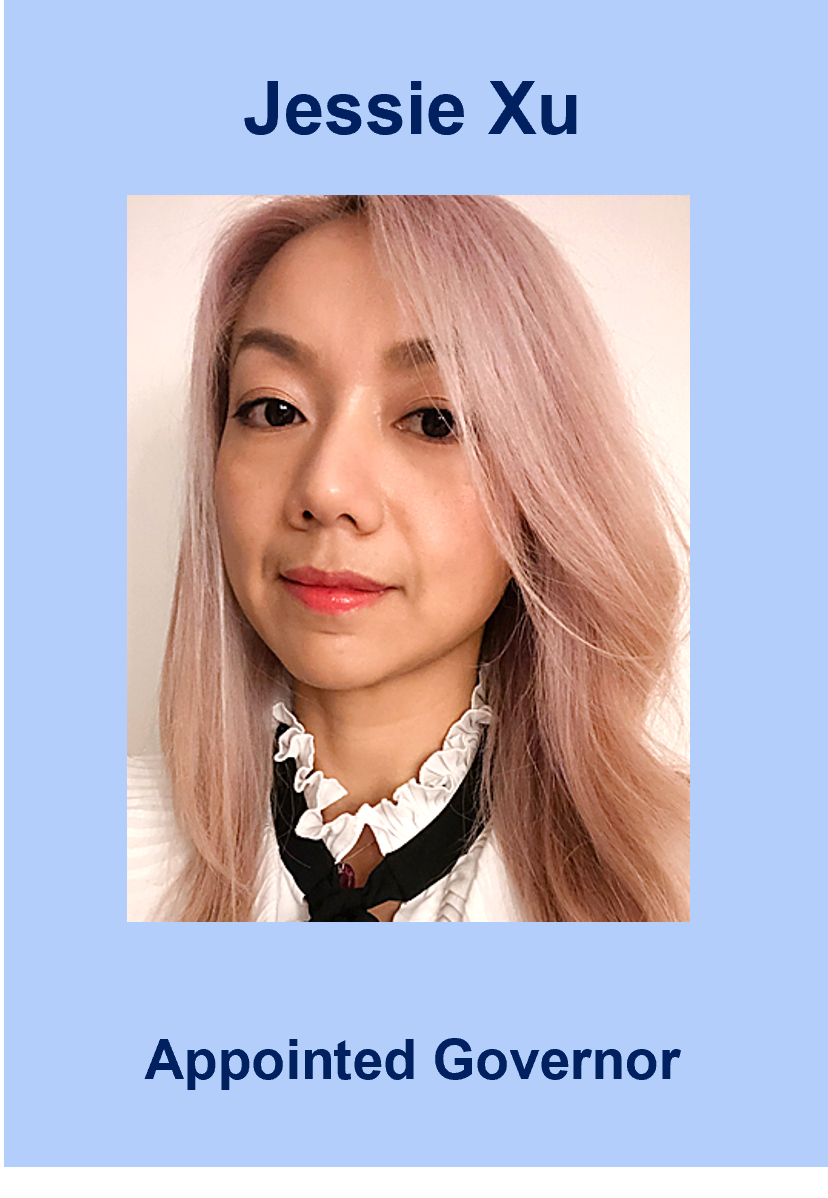 Jessie is an experienced finance operations professional with expertise in establishing robust governance frameworks in finance processes. Currently, she holds the position of Global Process Governance Lead at AstraZeneca, where she has played a vital role in drafting and implementing global policies to enhance compliance and minimize business risks in five finance process areas. Jessie's unique perspective as a female who grew up and studied in China, pursued a postgraduate degree in the UK, and worked in large enterprises in both countries, brings a diverse and valuable perspective to her work. Outside of work, she is passionate about improving children's educational achievement and making a real difference to young people. With her extensive expertise, dedication, and diverse background, Jessie is keen to make a positive impact as a School Governor, ensuring effective governance, strategic decision-making, and fostering an inclusive educational environment