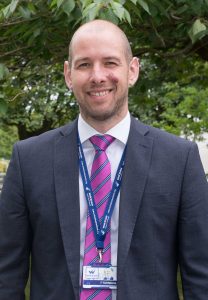 Hello Year 6,
I hope you are looking forward to joining us at Whickham in September. I am excited about the start of the new school year and the opportunity to meet you.
Joining a new school is exciting but can also make some people worry. This is normal and to support you we have set up this special Year 6 section of our school website so that you can see the school, join in activities that are set and ask questions using the Year 6 online contact form.  Your Year Leader in September will be Mr Houston and he is going to read and respond to your questions.
You will see from your Transition pack that I will be asking you to send me more information about yourself.  As part of your transition activities you will be writing me a letter.
In your letter please include the following things:
Your name and the primary school you attend
Your interests
Your favourite subjects
What you are looking forward to at Whickham School
What you would like to do when you are an adult
If you are anxious or nervous about joining the school
Anything else you think might be interesting to me
You need to complete your letter before you visit us for your Year 6 experience days on Monday 5th and Tuesday 6th July.
I am looking forward to reading your letters and getting to know you when you join the school in September.
Yours sincerely,
Mr Turnbull
Headteacher