7KFA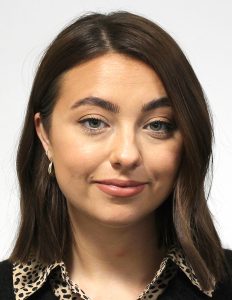 Hi, my name is Miss Falcus. Welcome to Whickham School and Sports College! As an ex-pupil who is now a member of staff, I can assure you that Whickham School is a lovely place to be. I know starting secondary school is nerve-wracking – especially after such an uncertain time – but I hope that above all else, you are excited to be becoming a part of Whickham School. We are excited to have you join us!
I am an English teacher, which of course, means I love to read! Some of my favourite books of all time are The Book Thief by Markus Zusak, and the Harry Potter franchise – if you haven't read either of these already, I highly recommend them.
I love going to the theatre, seeing live music, and dogs! One of my favourite things to do outside of school is to go on long walks with my lovely little dog. His name is Bobi, and I rescued him from Romania two years ago. Have a wonderful summer, and I am looking forward to meeting all of you in September!
7RRO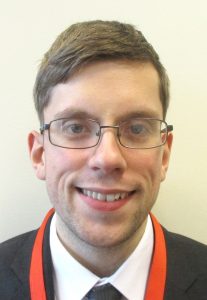 Welcome to Whickham School; we cannot wait to have you! Before I find out all about you as our new Year 7 pupils, I thought I'd tell you some things about me. I am Mr Robinson and I am an English teacher who loves reading authors such as Angie Thomas, Neil Gaiman (who you'll read in Year 7) and Jon Ronson. I enjoy video games (mainly combat games like Skyrim), musicals, quiz shows like The Chase and dabble in exercise – I'm always trying to keep my running streak up in term time! I also joined Whickham School last year; this means I know exactly what it's like to join a new community like ours! 
When you join Whickham School, you will be part of an amazing team: your tutor group 7RRO. You may know some pupils in your class, but you will have the fabulous opportunity to make friends with new Year 7s who come from a range of primary schools. As part of 7RRO, you will build up the qualities of aspiration, respect, resilience and empathy to excel both at Whickham School and in the future. I cannot wait to join you on your journey throughout the school. Know that my door is always open – from September to July – should you require anything to help you on this journey. I know Mr. Houston, your Year 7 Head of Year, will say exactly the same.  Enjoy the Summer holidays, have a lovely break, and get ready to start on your next amazing adventure!
7GR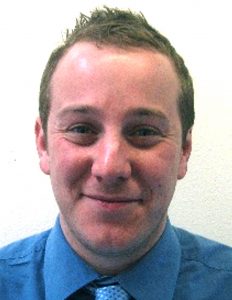 Hi all, my name is Mr Rumney, I would like to welcome all of you to Whickham School and your new tutor group. I work as a Computer Science and IT teacher. I have worked at Whickham School for 13 years now so I know the school and teachers well! I hope you are excited to be joining the school community and starting the new chapter in your school career. I know there will be lots of excitement and also nerves and hopefully by becoming a part of GR you will have a smooth start to secondary school life.
As I said I am a Computer Science teacher and as you could probably guess I love technology! I love to figure out how things work and I am a keen computer programmer and gamer (I have probably played more video games than you guys have had hot dinners over the years!). Don't be fooled however, in my spare time I also love to keep fit and enjoy sports. I love to hike, go to the gym, swim and just get involved in activities! I also enjoy a good book so feel free to chat to me anytime about whatever book you're reading. I look forward to seeing all of you soon and I am generally excited to be starting a new journey with you all.
7FB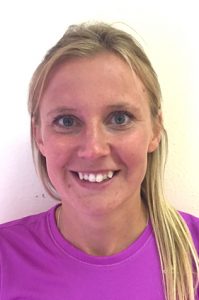 Hello 7FB (as you will soon fondly be known),
I am Miss Beedle and I am a PE teacher at Whickham School. The role of a tutor is the most enjoyable part of being a teacher for me and I am looking forward to meeting you all and getting to know you. I know many of you will be feeling nervous about joining us in September but Whickham School is a fantastic community and I am sure that you will settle in very quickly and enjoy making new friends.
As you may have guessed as a PE teacher I am a big fan of everything sport related; however I also enjoy the outdoors and particularly enjoy travelling in my campervan 'Heidi' with my family. I have two daughters, Niamh and Poppie and two crazy dogs called Toby and Teddy who I am sure you will hear lots of funny stories about, particularly Teddy who has been known to steal peoples picnics on the beach and swims so far out to sea that I worry one day I will have to rescue him.
My wish for you as you join our school is that you are happy, make the most of the plentiful opportunities that will arise and create some brilliant memories that will help to shape your future.   Enjoy your remaining time in Primary School and I look forward to meeting you all very soon.
7JHA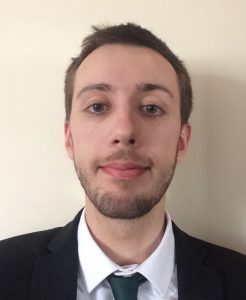 Hello!  My name is Mr Hadfield and, like you, I'm new to Whickham so we can get to know the school together. It's been an uncertain year, but I'll do everything that I can to make sure you settle into your new school life.
I teach Geography (the best subject of all!) so I'll be sharing all my cool facts about the world. I've also got some great stories to tell about my trips to the Himalayas. My friends tell me that my jokes are terrible, but I'll see what you all think before I give up on a career in comedy.
My interests include sport, especially cricket, and food is a very important part of my life, so I spend a lot of my spare time baking and cooking different cuisines. If I'm not in the kitchen, you'll find me walking in the UK's hills or reading a book on a beach. I'm hoping to spend some time in Scotland this summer and I'm currently planning to cycle the Outer Hebrides with some friends.  I hope you all have a great summer, and I look forward to meeting you all in September!  Take care.
7ARO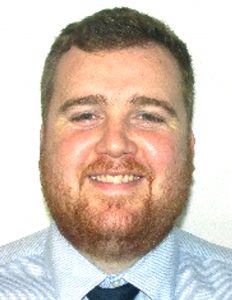 Hello everyone and welcome to Whickham School. My name is Mr Robinson and I teach German and French. I have been a teacher here for 5 years.
A bit about me: I love languages and I love travelling to new places in this country and abroad and picking up new bits of different languages wherever I go. I absolutely love sports. I love playing and watching sports but football, rugby and cricket are definitely my favourite.  I also coach the rugby teams for both boys and girls here at school.
I am really looking forward to meeting and getting to know you all and I am excited for you all to see and experience all of the different things that this school has to offer.
7PDE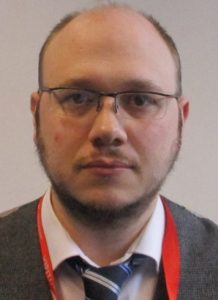 Hi everyone, my name is Mr Dennis and I will be your tutor when you join us at Whickham in September.
I teach Physics, and in the lower school, general science.  I also teach mathematics sometimes.  My background is in theoretical astronomy, although I have been teaching for 10 years now.    I am passionate about physics, mathematics and engineering, and I see my job as inspiring young people to progress to study and careers in those fields.   I spend a great deal of my free time studying to keep my skills sharp.
My other great passion is food. When I'm not teaching, I run a specialist historical catering company, although that has been somewhat on hold due to the pandemic.  I love cooking, eating, experimenting, and researching historical cuisine.   To be honest, at any given moment I am probably thinking about food!
I also enjoy amateur astronomy.  I own a couple of telescopes, and I started astrophotography to keep myself busy during the first lockdown.      I've managed some lovely images of the surface of the moon, but I still have loads to learn.  It's been nice to throw myself into something related to my academic field and just earnestly learn about cameras, optics, and so on.   I have also learned how frustrating cloudy nights are!
I live in Durham, and I have two cats, Landshark and Corax.  They are my fuzzy idiot sons and I love them deeply.   I'm sure you'll hear more about their adorable escapades, which mostly revolve around stealing my socks.
As your tutor my first duty is to support you as you join us and get to know Whickham School's routines.   I will be on hand to teach you, help you, and challenge you to be the best you can be.   
My current tutor group would like you to know that I have high standards but I lift all my students up to meet them, and that I'm always there for them when they need support.  I'm looking forward to meeting you all!
7BRO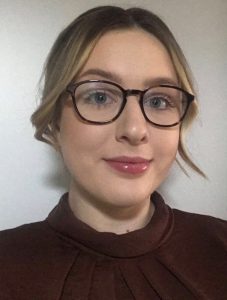 Hello! My name is Miss Robinson and, from September I will be teaching Science at Whickham School, and I will also be your Year 7 form tutor. I know coming to secondary school can be a little scary, but just like you I will be new and I am looking forward to getting to know the school together. 
These are some facts about me that will hopefully help you get to know me better: I studied Forensic Science at university so I am obsessed with all things related to DNA! I love to bake and my speciality is Victoria Sponge cake. I have two dogs, Lola and Cassie, and I will most likely show you pictures of them the first time we meet. My favourite season of the year is Summer as I grew up near the coast and enjoy going to the beach as often as I can.   I can't wait to meet you all and start our journey at Whickham.
7KT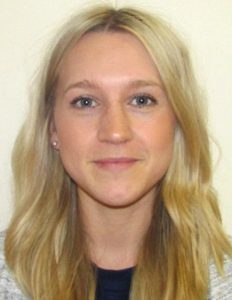 Hello, my name is Miss Tiplady and I am going to be your new tutor when you come to Whickham in September. I hope you are as excited about this as I am, Whickham is a wonderful school and I have been here for quite some time!
I love teaching and learning new things about RE. I just think there is nothing more interesting than delving into those big questions in life and finding out about what different people think about these questions and how it impacts their life. 
When I am not teaching, you will usually find me outdoors with my family, especially my little girl whose new nickname is 'the grub' due to her profound love of being muddy! I also have a rescue dog called Rufus who you will hear all about, he is very charming and has a big staffy smile which always makes me happy. I enjoy sports and travelling, so hopefully will be on  some school trips with you during your time at Whickham.  I look forward to seeing you all soon,