Meet your Pastoral Leader
Hello Year 6 and welcome to Whickham School's Transition pages!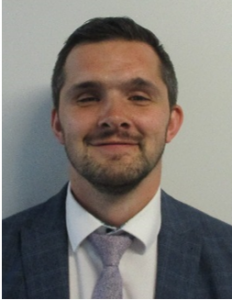 I'm Mr Houston and from September I will be your Pastoral Leader at Whickham School, something I am really looking forward to.
A little bit about me
I have worked at Whickham School now for 2 years as Pastoral Leader and before that spent 12 years working at Joseph Swan Academy (now Grace College) so have a lot of experience of working with young people. I really enjoy working with young people and seeing you grow and learn, both in the classroom and from your experiences that you have during secondary school and will be here to help and support you throughout.
Whickham is a fantastic place, with outstanding staff and amazing students and I know that they will all make you feel welcome, they certainly did when I first started!
I can't wait to meet you all, try not to worry too much about transition, we are looking forward to seeing you in the summer term, but we will also be sharing a range of transition activities with you through the Year 6 section of the Whickham website. If you have any questions or concerns, please feel free to contact me directly using  the Year 6 Contact Form  
Mr McCaughey sent you a letter introducing you to all the wonderful things about Whickham School along with a brief overview of what's coming up in your Transition Programme.  Click here for a copy of that letter.