Art, Drama & Music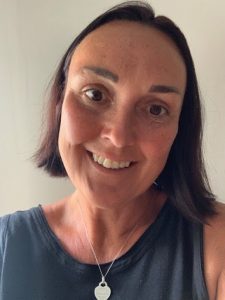 My name is Mrs Johnstone and I'm the Faculty Leader for Art, Drama and Music.  The most rewarding part about teaching the Creative Arts subjects is that your teachers are giving you the skills that you need to go out into the world and succeed.  They will build positive relationships with you, getting to know your unique gifts, talents and interests and will be there to support you whilst you develop and grow in confidence.
In Creative arts subjects, you will be provided with lots of opportunities to study artists, musicians and practitioners to inspire the creation of your own work.  You will be assessed upon their knowledge and skills development and will gain a solid foundation for further study.   
The most exciting thing about studying Art, Music and Drama is that you are encouraged to think creatively and to take creative risks within the production of your own work.  They are also beneficial to improving your emotional and social wellbeing.
In Art, you will have 3 lessons per fortnight, in Music 2 lessons per fortnight and in Drama, 1 lesson per fortnight.
English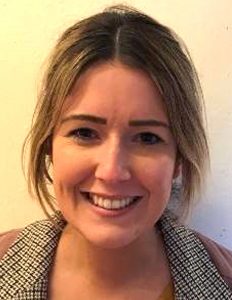 Welcome to our wonderful English and Media Faculty. I'm Mrs James and in Year 7, you will learn how to write your own autobiography, read Coraline and learn about the fantasy genre, study the origin of the English Language and become experts in Victorian Literature and Shakespeare.
We love to be creative in our team, so expect to be up on your feet, reading out loud and writing beautiful narratives based on our study of the literary greats! It goes without saying that we are very passionate about reading and so, one of your English lessons across the fortnight (there are 7 in total) will be spent in the library, luxuriating on the sofas and chairs whilst you explore new worlds.
Finally, we love it when our students of English get a chance to share their ideas, learn about others' experiences of the world and put together powerful and confident written pieces. We look forward to seeing you all in September. 
Humanities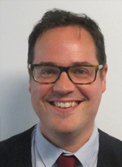 Welcome to the Humanities Faculty.  My name is Mr Fullard and I have the pleasure of leading an amazing team of teachers.  The Humanities Faculty encompasses History, Geography and RE as well as Citizenship at GCSE.  These subjects will help you to make sense of the world around you and to understand place and time.  In Year 7 you will be studying a range of subjects, from the Normans through to the Crusades, in Geography you will look at how populations have changed and the impact of rivers and in RE you will be answering big questions around creation as well as studying the great monotheistic religions of Judaism, Christianity and Islam.
The Humanities Faculty are passionate about their individual subjects and we believe that our students should be passionate too.  We believe that the best lessons are the ones that leave you thinking and that is at the root of our approach.  We very much look forward to meeting you in September and know that you will enjoy the various subjects we teach you
IT & Technology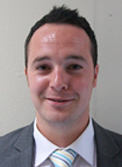 I'm Mr Alexander, the faculty leader for IT, Business and Technology.  In IT and Technology we love a 'hands on' approach. We want all learners to develop a confidence in the use of Technology, but also to gain a firm understanding of the component parts that make up a product. We enjoy exploring the process of design and development, using feedback to help shape and refine our designs to make them more suitable for the audience and purpose.
In Year 7 you will enjoy getting into the kitchen and exploring the nutrition and science behind our meal choices; taking apart engineered components as well as creating your own products as you get familiar with the tools in the workshop; designing and creating your own computer programs as well as learning to use our remote learning facilities in IT. 
It is important to use these skills as often as you can outside of the classroom, cooking and helping with DIY at home are as important as the work you do in the classroom in developing your skills and confidence. There are regular competitions and celebration events to recognise your work outside of the classroom, as well as projects to get involved with during lunch times and after school.
We look forward to meeting you, but in the meantime here's Mr Lee with more information:
Maths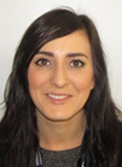 Welcome to Maths at Whickham.
My name is Miss Green and I am Faculty Leader for maths.  When you start in September you will be put into a class that is appropriate for your age and ability. In this class you will start by working on the base skills of mathematics so we can ensure that all students are taught the correct methods as well as raise the bar for all of you, no matter your primary experience.
Lessons will include a lot of problem solving and reasoning where skills from KS2 will be recapped and built upon so that you deepen your understanding and to ensure that you are stretched and challenged. This way we can ensure you have mastered the key skills needed before learning about new topics and concepts later on in the year. All students will complete core activities that support and stretch but upper classes will also be stretched and challenged through the higher pathway. In year 7 classes are fluid, so the class you start off in may not be the class you stay in for the full year. As we assess you, we will speak to you and your parents if we feel that a change is best.
We have a fantastic team of teachers who are committed to building positive relationships and supporting you through your first year at Whickham School. For those who wish to do so, there will be weekly problem solving challenges to take part in as well as regular trips and Junior Maths Challenges against other schools to take part in. We also offer daily maths support every lunch time where you can come to get help with homework and classwork or even do some additional maths work if you wish.
We look forward to meeting you all soon, but until then here's Miss Ledger with more information about Maths in Year 7: 
Modern Foreign Languages (MFL)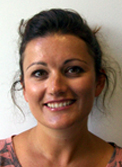 Bonjour / Guten Tag Year 6!
My name is Miss McKenna and I'm the Faculty Leader in the languages faculty. I'm really looking forward to meeting you in September! As you'll probably know by now, half of you will be learning French and half of you will be learning German. You might be really excited after enjoying languages at primary school – or, you might be feeling a bit worried that you haven't done much French or German before! My message to you is that there is no need to worry, there are lots of lovely French and German teachers ready to help you when you get here!
You'll learn about how to talk about yourself, your friends and family. You'll also learn lots about French and German speaking countries and the culture of those countries. We'll read French and German stories, watch French and German movies, eat French and German food and there will be opportunities to travel to French and German speaking countries.
It's a bit strange to start your language learning journey at home, but I hope you enjoy your transition lesson and your summer project. We can't wait to see what you get done over the summer and we're looking forward to meeting you all in Year 7. 
Au revoir / Auf Wiedersehen!
PE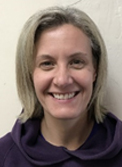 I'm Miss Gainford and I am the leader of the PE and Health Faculty.  The PE team is very excited to welcome a new year group of pupils to Whickham School. You will have four lessons of PE on your two week timetable and you will have opportunities to participate in a wide range of activities in lessons. These may include hockey, football, rugby, athletics, tennis, basketball, gymnastics and dance.
Some of these activities may be new to you but don't worry as your PE teacher will support you at your own level. All that we ask is that you come to lessons with a positive attitude and try your best. We love to see pupils grow in confidence as they discover new sporting talents!
For those of you who would like to participate in sports outside of lesson time, we run a wide extra-curricular PE programme. Most of our clubs run after school and are free to attend, with fantastic opportunities on offer to represent Whickham School in a range of sports teams. For those of you still looking for more, we run a popular Active Lunch programme and have recently started a pre-school basketball club. 
We can't wait to find out more about you all and would love to hear about your sporting interests and successes when we meet you. Stay safe and we look forward to seeing you soon. 
Science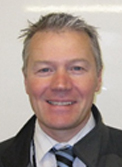 I'm Mr Pickering and I am the KS3 Science Programme Leader.  When you come to Whickham School in September, science is taught in our new laboratories. In year 7 and 8, you will have 6 hours of lessons per fortnight, and in year 9, this will increase to 7 hours per fortnight.
You will be studying the three disciplines of chemistry, physics and biology.
In year 7, biology topics include body systems, cells and reproduction. In chemistry you will learn about particle theory, elements, atoms and compounds, chemical reactions and acids and alkalis. In physics, you will learn about forces, sound, light and space!
Throughout KS3, your scientific enquiry skills are developed. You will be expected to learn how to analyse data, for example by looking at patterns in data, presenting data in tables or graphs, and describing trends in data. In addition, you will learn how to communicate your scientific ideas and learn or develop your enquiry skills. In scientific enquiry, you will learn how to collect data, devise questions and plan variables to test a hypothesis. Problem solving is also required in science, so you will have opportunities to estimate risks, review theories and interrogate sources.
At the end of each topic, you will have an assessment, which is used to inform you of your progress. Homework is set weekly through a system called "class charts", and it is expected that this is completed by the deadline set by your teacher.
Science is an important and fun subject and you will have the opportunity to do practical activities and learn how to work safely with scientific equipment.
Everyone in the Science department is really looking forward to meeting you in September.