Main Hall
A state-of-the-art performance and conference hall facility.  The perfect space for exercise classes, dance, drama, music, conferences, shows and a whole host of other events and activities.
Features
Capacity of 250
Bleacher seating
Full Sound and Light system
Conference Round Tables (seat 10)
Prices
From £25 per hour (£23.75 if 10 sessions or more are booked).
Availability
Available evenings, weekends and school holidays.  All year round!
Free Parking available onsite.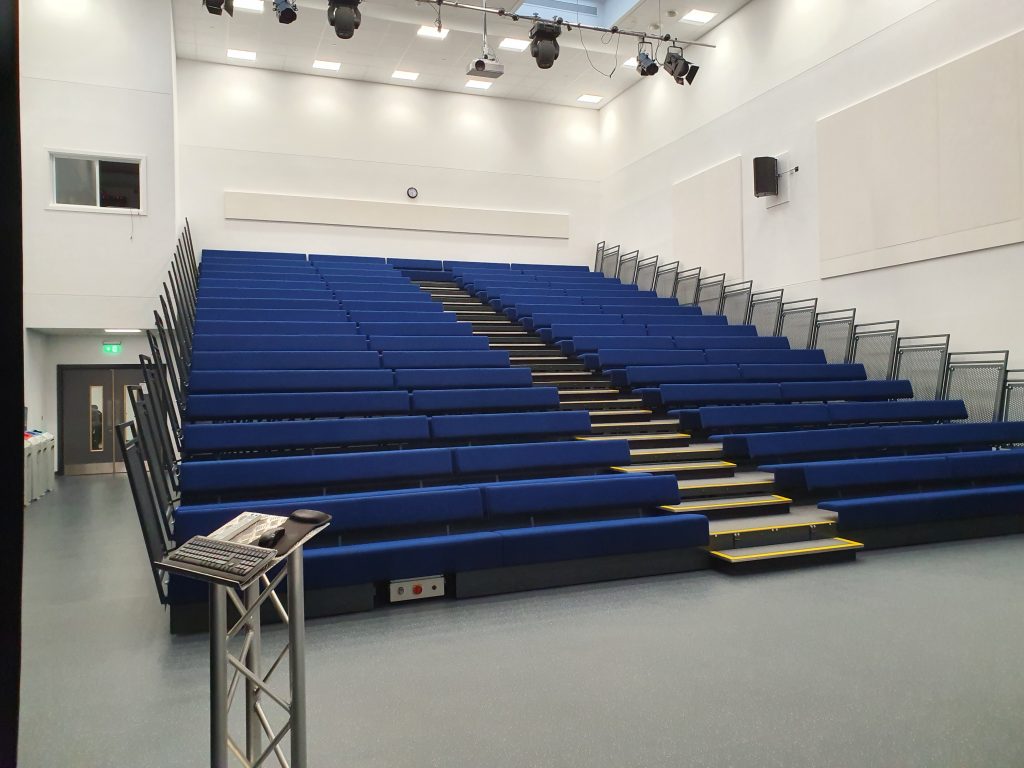 Please click image for larger view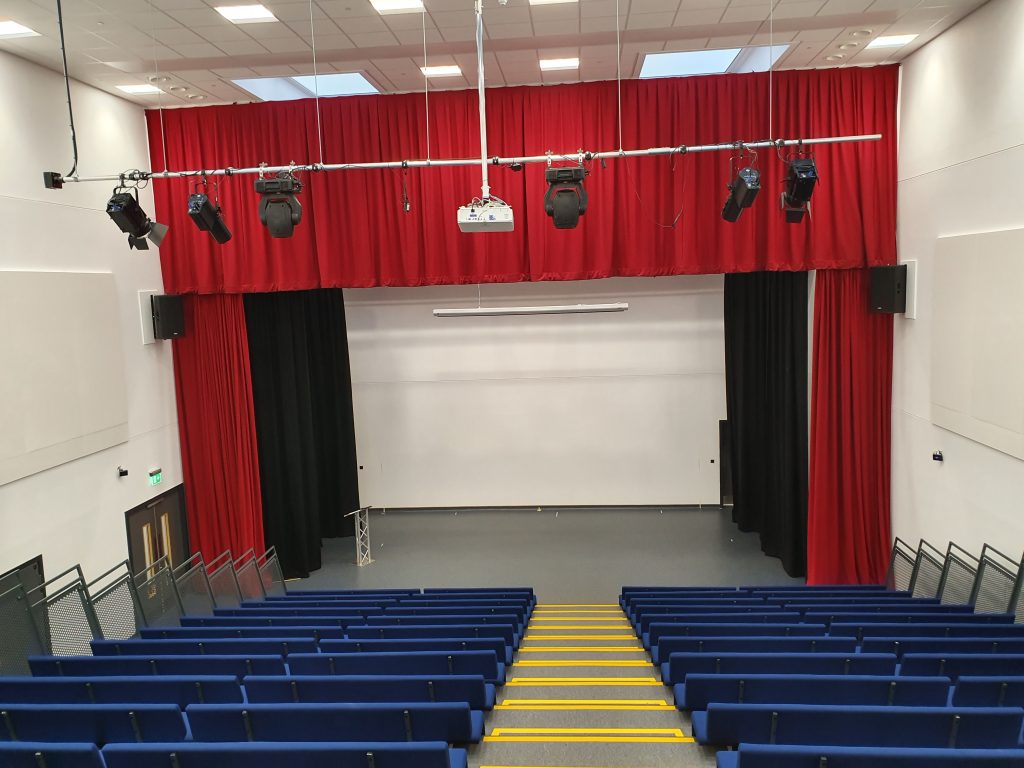 Please click image for larger view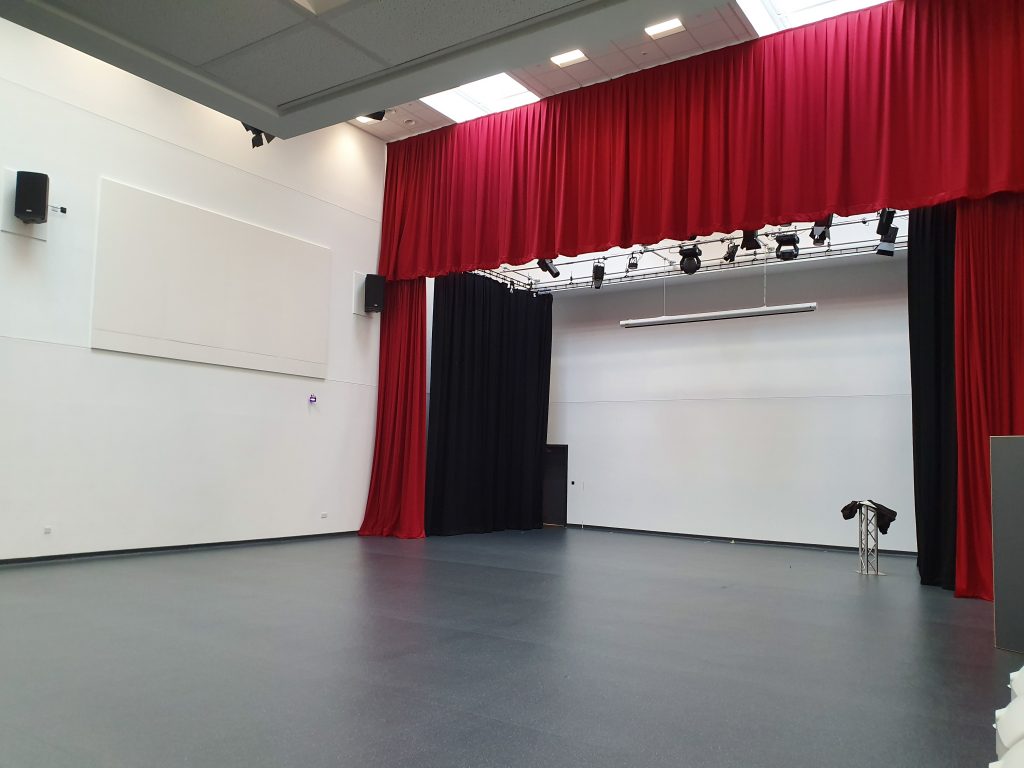 Please click image for larger view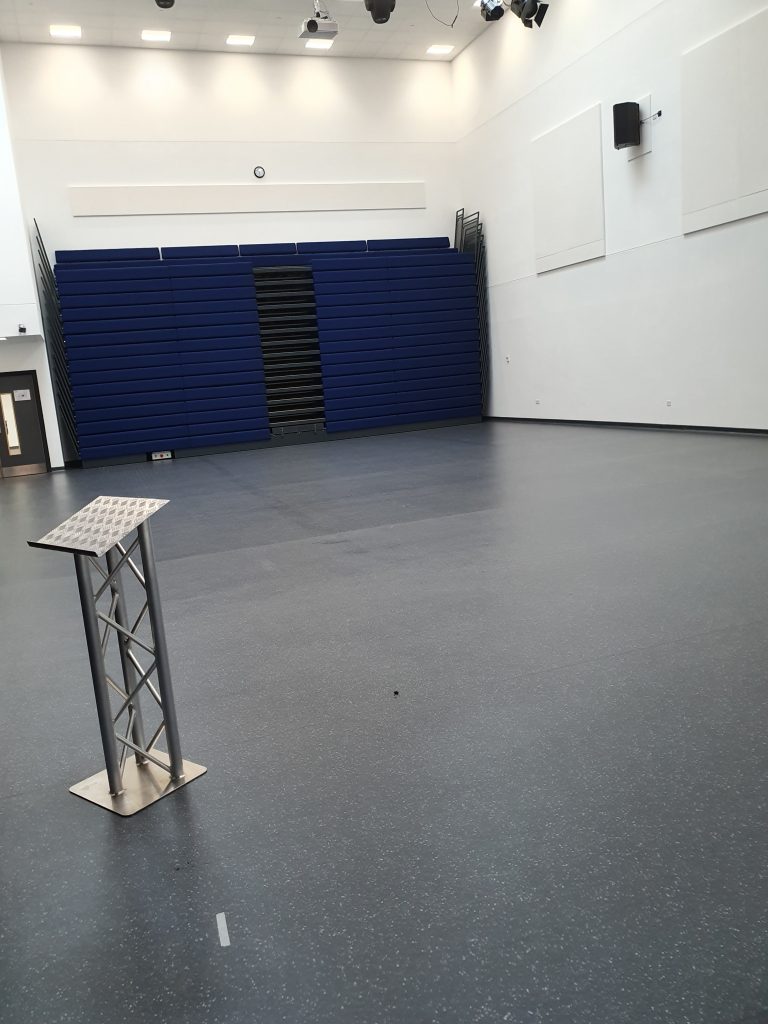 Please click image for larger view