Sports News & Events 2020/21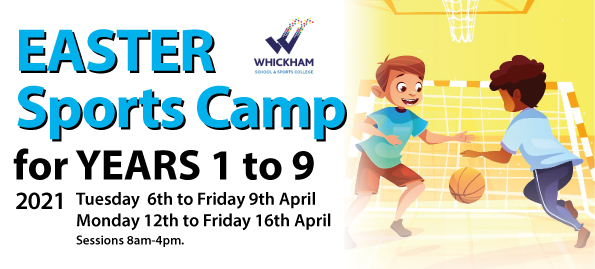 We are delighted to be able to confirm that Gateshead Council and the Department for Education (DfE) are offering 60 fully funded places along with a free packed lunch for children in Years 1 to 9 from our local schools to take part in the Whickham School Easter Sports Camp.
Click here to sign up for Easter 2021 Sports Camp
Sports News 2019/20
Half Term 4
Under 14 Basketball Team County Champions
Congratulations to our Under 14 Basketball team who are now County Champions. Outstanding effort by all students involved, beating area representatives from Newcastle, Sunderland, North and South Tynside.
Half Term 3
Florida Presidential Classical
Isabel Turnbull (8HWA) has been selected to compete at the 22nd Florida Presidential Classical (14th-17th February 2020).  Izzy is an incredibly talented artistic gymnast and will be in the USA with her club – City of Newcastle Gymastics Academy.  In addition to competing in this prestigious four day international competition to be held at the ESPN Wide World of Sport Complex, Izzy will also be training for a further three days alongside the American Teams
Milano team gymnastics
Following a successful Sport England grant, we have developed our gymnastics provision significantly and for the third year running have seen our gymnasts qualify for the Milano team gymnastics National Final, following the Northern Final which took place at Newcastle RGS on Sunday 26th January.  Our under 16 team of Isabel Turnbull, Rosie Field, Neve Baxter and Lucy Reed performed three faultless individual routines, a fantastic group routine and three wonderful vaults to place 1st in their category. The girls also scored, by a significant margin, the highest overall team mark of any team in the entire competition. The girls will now compete at Fenton Manor, Stoke representing the North of England on Friday 13th March.
Our under 13 team of Isabella Cheetham, Kaitlin Spence and Ellie Parker were also on the podium, placing 3rd, but narrowly missed out on a place at the National Final. The girls will also head to Carlisle for the NESGA Floor and Vault Final in February, with the winning team from each category again qualifying for a National Final.
Our trampoline squad continues to impress
With a total of 29 competitors making it through to the Northern Zonal competition, which took place at Walker Activity Dome on Sunday 26th January. This competition sees entrants travel from Northern Ireland, Manchester, Carlisle, Liverpool and Hull and is of an incredibly high standard across all categories. Following this competition, seven of our students: Rosie Lumsden, Charlotte Wilkinson, Morgan Gaulton, Ethan Swallow, Reuben Dormer and Jack McCaughey have qualified for the National Final, which will take place in Southampton on Saturday 14th March